A Vancouver woman recently won a $466K lawsuit against her husband after she suffered serious injuries in a motorcycle accident in which he was the driver.  Her husband admitted that his inattentiveness caused him to swerve his motorcycle in order to avoid hitting another motorcycle.  In doing so, his wife was propelled into the air.  She suffered back and leg injuries leading to multiple surgeries.  To date, the woman has had surgeries to insert two artificial discs into her spine, as well as fusion surgery on her lower back and two meniscus surgeries on her knees.  Additional surgeries are, obviously, not out of the question.
I know what you are thinking; a woman has sued her own husband?!  Well….here's the rest of the story.  The couple was a long time customer of Farmers Insurance.  The woman had no health insurance.  Her husband admitted fault in the accident and both husband and wife asked their own insurance company, Farmers Insurance, to pay the limits of the policy which that they had paid premiums on for years.  Despite the husband's admission of fault and the wife's very serious injuries, Farmers refused to pay, even the couple's medical expenses, so the wife was force to file a lawsuit against her own husband.
So, why did Farmers prefer to deny the claim and defend it in court?  In my humble opinion, it was because the jury is not permitted to know that the defendant has insurance.  The disclosure that the actual defendant is a "deep pocket" insurance company will supposedly, prejudice a jury into awarding a plaintiff too much money.  This is another example of hidden tort reform.  If the plaintiff or any witness mentions the word "insurance" in court, the judge will grant a "mistrial."  Farmers, who pulled the strings for the defendant husband, figured the jury would laugh at a woman who was suing her own husband, call the lawsuit "frivolous," and award little or no damages.  Farmers gambled that the couple would look like greedy fools to an uninformed jury.
This is a prime example of a "frivolous defense", the denial of a serious and legitimate claim that leads to unnecessary litigation. In fact, "frivolous defenses" are the leading driver of unnecessary litigation.  If insurance companies did what they were suppose to do, when they were supposed to do it, there would be far less litigation in the US. Damages were clearly owed under the insurance policy; Farmers went above and beyond despicability to avoid paying a legitimate claim. This couple was put through hell by the very insurance company that received its premium dollars to protect either or both if they were unfortunate enough to get in a serious injury accident.  Fortunately, this jury saw through the hidden truth and the last laugh was on Farmers Insurance.
Mark Bello has thirty-six years experience as a trial lawyer and fourteen years as an underwriter and situational analyst in the lawsuit funding industry. He is the owner and founder of Lawsuit Financial Corporation which helps provide cash flow solutions and consulting when necessities of life litigation funding is needed by a plaintiff involved in pending, personal injury, litigation.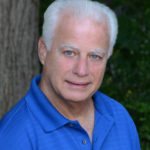 Experienced attorney, lawsuit funding expert, certified civil mediator, and award-winning author of the Zachary Blake Legal Thriller Series. The series features super-trial lawyer Zachary Blake handling "ripped from the headlines" legal and political issues of the day. The series currently consists of Betrayal of Faith, Betrayal of Justice, Betrayal in Blue, Betrayal in Black, and Betrayal High, with a sixth Zachary Blake novel due out later this year. To learn more about these topical social justice legal thrillers. please visit markmbello.com. Mark is a member of the State Bar of Michigan, a sustaining member of the Michigan Association for Justice, and a member of the American Association for Justice.