Tiredness and fatigue can often affect your driving ability long before you even notice you're getting tired. In an effort to reduce the number of fatigue-related auto accidents and save lives, the National Sleep Foundation has joined with the AAA Foundation for Traffic Safety this week to promote Drowsy Driving Prevention Week®; a campaign to educate drivers about sleep safety. The AAA wants to raise awareness among all drivers of the seriousness of driving while fatigued, an all too common driving practice.
The AAA Foundation for Traffic Safety released new data showing that 96% of Americans feel that it is unacceptable for someone to drive when they are sleepy, yet almost one-third admitted doing so in the past 30 days. A study by the National Highway Traffic Safety Administration shows that drowsy driving involves about one in six deadly auto accidents; one in eight accidents resulting in hospitalization.
The National Sleep Foundation's 2011 Sleep in America poll found that about one in ten 16-45 year old drivers report driving drowsy once or twice a week. Many people don't realize that driving while drowsy is as dangerous as texting while driving or driving while intoxicated. In fact, in many ways, driving drowsy is similar to driving drunk— awareness decreases, reaction time slows, judgment is impaired, and your risk of an auto accident significantly increases. Sleepiness can impair drivers by causing slower reaction times, vision impairment, and delays in processing information. "If you're so tired that you can hardly keep your eyes open, you could fall asleep for just a few seconds and not realize it. If that happens at 65 miles an hour, you could drive the length of a football field in an unconscious state." says David Cloud, CEO of the National Sleep Foundation. "Drowsy driving is a major traffic safety problem that, unfortunately, is largely unrecognized," said AAA Foundation President and CEO Peter Kissinger. "We need to change the culture so that drivers recognize the dangers, appreciate the consequences and most importantly, stop driving while sleepy," said Kissinger
Warning signs of sleepiness include:
Difficulty focusing, frequent blinking and/or heavy eyelids
Difficulty keeping your head up
Drifting from your lane, swerving, tailgating, and/or hitting rumble strips
Inability to clearly remember the last few miles driven
Missing traffic signs or driving past your intended exit
Yawning repeatedly and rubbing your eyes
Feeling irritable or restless
Tips to remain alert and avoid falling asleep behind the wheel:
Get a good night's sleep (at least 7 hours) before getting behind the wheel.
Avoid being rushed to arrive at your destination. Many drivers try to maximize the holiday weekend by driving at night or without stopping for breaks. It's better to allow the time to drive alert and arrive alive.
Avoid driving alone for long distances and take turns driving.
Take a break every 100 miles or 2 hours.
Take a nap. Find a safe place to take a 15 to 20-minute nap, if you think you might fall asleep.
Avoid alcohol and medications that cause drowsiness.
Consume caffeine. Two cups of coffee can increase alertness for several hours.
Those most likely to drive while drowsy or fatigued are commercial truck drivers; late-night shift workers; parents taking care of young children; people with untreated sleep disorders; and young drivers. Are you on this list? Have you ever driven drowsy? How widespread do you think the problem is? What will you do to increase your safety and others?
Mark Bello has thirty-three years experience as a trial lawyer and twelve years as an underwriter and situational analyst in the lawsuit funding industry. He is the owner and founder of Lawsuit Financial Corporation which helps provide cash flow solutions and consulting when necessities of life funding is needed during litigation. Bello is a Justice Pac member of the American Association for Justice, Sustaining and Justice Pac member of the Michigan Association for Justice, Business Associate of the Florida, Tennessee, and Colorado Associations for Justice, a member of the American Bar Association, the State Bar of Michigan and the Injury Board.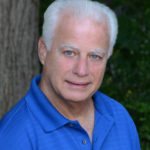 Experienced attorney, lawsuit funding expert, certified civil mediator, and award-winning author of the Zachary Blake Legal Thriller Series. The series features super-trial lawyer Zachary Blake handling "ripped from the headlines" legal and political issues of the day. The series currently consists of Betrayal of Faith, Betrayal of Justice, Betrayal in Blue, Betrayal in Black, and Betrayal High, with a sixth Zachary Blake novel due out later this year. To learn more about these topical social justice legal thrillers. please visit markmbello.com. Mark is a member of the State Bar of Michigan, a sustaining member of the Michigan Association for Justice, and a member of the American Association for Justice.