Any precipitation when the temperatures dip below freezing can cause the roadways to become icy. Black ice is especially dangerous. Broken water pipes are also capable of creating hazards in winter weather, as events proved on Sunday morning.
A dangerous sheet of ice was the result of a broken water main that froze over a heavily traveled roadway in Jersey City. The dangerous conditions caused at least three separate accidents. Fortunately, there were no fatalities, but one woman is listed in critical condition after her vehicle slammed into a concrete wall.
Initial investigations showed that a pipe supplying water to a truck parts store broke and the freezing temperatures overnight could have caused black ice. Although the store owner does not believe the break was on his property, officials have shut off the water supply until the pipe leading to the business is upgraded.
Auto accidents due to icy conditions are common during the winter months, and some, such as a water main break may be unavoidable. Several factors might have contributed to the break. Fluctuating temperatures can cause pipes to expand and contract, sometimes creating fractures in older, weaker pipes. Corrosive soil conditions and soil erosion also contribute to breaks. Aging infrastructure is also a problem. The reason for this incident is still under investigation.
The first accident happened around 6 a.m. According to the article, the driver reported to police that he lost control of his vehicle due on a "watery surface." The police allege that they notified the Department of Transportation about the road conditions after the first accident. Was the DOT timely in responding? Could the other accidents been avoided?
This incident is a perfect opportunity to remind all motorists about driving in snow and ice. Use these and other safe driving tips to prepare yourself this winter.
1. Decrease your speed and leave yourself plenty of room to stop. Allow at least three times more space than usual between you and the car in front of you.
2. Brake gently to avoid skidding. If your wheels start to lock up, ease off the brake.
3. Turn on your lights to increase visibility to other motorists.
4. Keep your lights and windshield clean.
5. Use low gears to keep traction, especially on hills.
6. Don't use cruise control or overdrive on icy roads.
7. Be extra careful on bridges, overpasses and infrequently traveled roads, which will freeze first. Even at temperatures above freezing, if the conditions are wet, you might encounter ice in shady areas or on exposed roadways like bridges.
8. Don't pass snow plows and salt trucks. The drivers have limited visibility, and most often the road in front of them has not been cleared.
9. Don't assume your vehicle can handle all conditions; even four-wheel and front-wheel drive vehicles can encounter trouble on winter roads.
Mark Bello has thirty-three years experience as a trial lawyer and twelve years as an underwriter and situational analyst in the lawsuit funding industry. He is the owner and founder of Lawsuit Financial Corporation which helps provide legal finance cash flow solutions and consulting when necessities of life litigation funding is needed by a personal injury plaintiff. Bello is a Justice Pac member of the American Association for Justice, Sustaining and Justice Pac member of the Michigan Association for Justice, Business Associate of the Florida, Tennessee, and Colorado Associations for Justice, a member of the American Bar Association, the State Bar of Michigan and the Injury Board.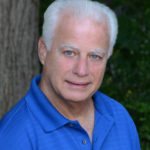 Experienced attorney, lawsuit funding expert, certified civil mediator, and award-winning author of the Zachary Blake Legal Thriller Series. The series features super-trial lawyer Zachary Blake handling "ripped from the headlines" legal and political issues of the day. The series currently consists of Betrayal of Faith, Betrayal of Justice, Betrayal in Blue, Betrayal in Black, and Betrayal High, with a sixth Zachary Blake novel due out later this year. To learn more about these topical social justice legal thrillers. please visit markmbello.com. Mark is a member of the State Bar of Michigan, a sustaining member of the Michigan Association for Justice, and a member of the American Association for Justice.