There is so much to think about when driving – other drivers, pedestrians, speed, vehicle handling, and more. But, did you know there are about 1.5 million animal-auto accidents each year causing 10,000 injuries and 150 deaths?
As we approach the holiday season, motorists must be aware that fall is breeding season for animals. More deer-related auto accidents occur at night because the deer are more hidden from the driver's sight, and vehicle headlights can disorient deer causing them to run in front of, or into a moving vehicle; the deer-in-headlights cliché comes from somewhere. Deer will also begin searching food.
Accidents involving deer range from simple dented fenders to totaling a vehicle depending on the speed of the vehicle at the time of impact, size of the deer, type of vehicle, and how the vehicle strikes the deer. Your vehicle could be severely damaged, but deer-auto accidents have also resulted in serious injuries and fatalities to drivers and passengers.
Here are a few tips to help motorists avoid most auto accidents with deer, save lives, and eliminate the need for costly vehicle repairs.
Stay alert. Pay attention to "deer crossing" signs. Be especially watchful in areas near woods and water. If you see an animal on the side of the road, slow down. If you see one deer, there are probably others nearby. Pay particular attention at dusk and dawn, when animals usually venture out to eat.
Slow down. Watch for deer especially around dawn and 6-9 p.m. when they are most active. This will also give the animal an extra moment to hopefully get out of the way.
Brake, don't swerve. If you think you have time to avoid hitting an animal, reduce speed, tap the brakes to warn drivers behind you, and sound your horn. Avoid swerving to miss an animal; it can potentially put you at risk for hitting another vehicle or losing control of your own car. Your odds of surviving an accident are better hitting an animal than another vehicle.
Turn off your head lights. Once the lights go off, there is a chance that the animal will snap out of its "deer in the headlights" trance.
Avoid hitting a deer head-on. If you can hit an animal at an angle, there is a greater chance that it will spin away from the path of your vehicle after impact. Antlers are very sharp and could impale you.
Vehicles and deer can be a lethal combination on our roadways; the more deer roam the greater risk auto accidents. Lawsuit Financial urges all drivers to be especially cautious from the middle of fall until the beginning of winter, the time wild animals are most likely to venture out in the roadways.
Mark Bello has thirty-three years experience as a trial lawyer and twelve years as an underwriter and situational analyst in the lawsuit funding industry. He is the owner and founder of Lawsuit Financial Corporation which helps provide legal finance cash flow solutions and consulting when necessities of life litigation funding is needed by plaintiffs involved in pending, personal injury litigation. Bello is a Justice Pac member of the American Association for Justice, Sustaining and Justice Pac member of the Michigan Association for Justice, Business Associate of the Florida, Tennessee, and Colorado Associations for Justice, a member of the American Bar Association as well as their ABA Advisory Committee, the State Bar of Michigan and the Injury Board.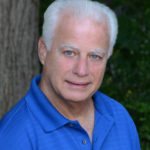 Experienced attorney, lawsuit funding expert, certified civil mediator, and award-winning author of the Zachary Blake Legal Thriller Series. The series features super-trial lawyer Zachary Blake handling "ripped from the headlines" legal and political issues of the day. The series currently consists of Betrayal of Faith, Betrayal of Justice, Betrayal in Blue, Betrayal in Black, and Betrayal High, with a sixth Zachary Blake novel due out later this year. To learn more about these topical social justice legal thrillers. please visit markmbello.com. Mark is a member of the State Bar of Michigan, a sustaining member of the Michigan Association for Justice, and a member of the American Association for Justice.