A massive winter storm is wreaking havoc in Oklahoma and is heading toward the Midwest and northeastern states. According to the weather reports I have seen, this is a massive storm that covers some 2,000 miles. We all know how dangerous winter driving can be; this massive storm brings immediate focus to this issue. The driving is likely to be treacherous. Constantly changing temperatures, falling snow, sleet, rain, or a combination of all, can cause icy roads and reduced visibility. And, daylight often ends before you begin your trek home in the evening rush hour. The storm may live up to the ominous predictions we are hearing; it may not. But, it makes sense to be prepared and to consider the conditions when driving or preparing to drive. Here are some common sense tips:
1. Don't drink and drive. Hail a cab, call a friend, wait out the storm wherever you find yourself, but drinking, driving and bad weather are a dangerous, often fatal, mix.
2. Drive defensively. Be aware of your surroundings. Spin outs may happen, suddenly, without warning. Maintain a safe distance between your vehicle and the vehicle in front of you. Be careful not to drive in another vehicle's blind spot. If you see someone driving too fast for the conditions or recklessly, call the police and provide them with the license plate number of the vehicle. You my prevent an accident; you may save someone's life.
3. Make sure your vehicle is properly prepared for the winter weather:
Have you checked your battery and brakes? Are your engine coolant and windshield washer fluid at full? Make sure that all fluids are "winter rated" to prevent freezing fluids.
Is your trip important? If the storm is as bad as it sounds, you may wish to cancel plans or delay them.
If you must drive during the storm, make certain that your mobile phone is fully charged and bring a car charger with you, just in case. Let others know you are traveling, where you are going, and what route you will be taking.
Take an emergency road kit. Make sure you take gloves, a hat (that covers your ears), a blanket, warm clothing, a flashlight with fresh batteries, a snow shovel, road salt, an extra bottle of windshield washing solvent, an ice scraper, jumper cables, flares, a first aid kit, safety goggles, and drinking water.
Make sure your wiper blades are in good shape; this is an inexpensive, but, perhaps, lifesaving fix. Make sure your defroster is in good working order and don't begin driving until you have excellent visibility out of all windows. Remove heavy snow from the hood and roof.
Check your tires and your tire pressure. Tires lose pressure in colder weather, so, it is imperative to have a professional check your tire pressure. Proper tire pressure insures the best available traction. Do you have snow tires? It may be a great time to put them on.
Don't be a "four wheel drive bully". People think that four wheel drive will prevent spin outs or loss of control. Some four wheel drive drivers have a tendency to drive aggressively in inclement weather. Four wheel drive is helpful to get out of the snow from a stationary position; it does not help you stop safely on ice or snow.
Make sure that all of your lights are functioning properly, that headlights, tail lights and turn signals are working and clean of ice, snow, dirt and salt.
Do you need an oil change or other preventative maintenance? Oil thickens in colder weather; if it is too thick, it won't function properly.
Check under the hood for corrosion and/or proper connections or belts, hoses and battery cables.
4. Don't drive distracted. Put away your mobile phone and only use it in an emergency and only after you have stopped. No dialing or texting while driving. Set your radio to a station you like and leave it there.
5. Leave early, give yourself plenty of extra driving time to get to your destination, so that you don't have to rush. Speed kills!
Mark Bello has thirty-three years experience as a trial lawyer and twelve years as an underwriter and situational analyst in the lawsuit funding industry. He is the owner and founder of Lawsuit Financial Corporation which helps provide legal finance cash flow solutions and consulting when necessities of life litigation funding is needed by plaintiffs involved in pending, personal injury litigation. Bello is a Justice Pac member of the American Association for Justice, Sustaining and Justice Pac member of the Michigan Association for Justice, Business Associate of the Florida, Tennessee, and Colorado Associations for Justice, a member of the American Bar Association, the State Bar of Michigan and the Injury Board.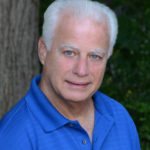 Experienced attorney, lawsuit funding expert, certified civil mediator, and award-winning author of the Zachary Blake Legal Thriller Series. The series features super-trial lawyer Zachary Blake handling "ripped from the headlines" legal and political issues of the day. The series currently consists of Betrayal of Faith, Betrayal of Justice, Betrayal in Blue, Betrayal in Black, and Betrayal High, with a sixth Zachary Blake novel due out later this year. To learn more about these topical social justice legal thrillers. please visit markmbello.com. Mark is a member of the State Bar of Michigan, a sustaining member of the Michigan Association for Justice, and a member of the American Association for Justice.