In some auto accidents, seatbacks can collapse and cause severe injury, including paralysis and death. Even cars with 5-star safety ratings may not be safe for you or the children sitting behind you.
Auto crash expert Alan Cantor, who has been examining seatback failures since the 1980s, says this happens every day. The latest tragic incident happened earlier this month in League City, Texas when the driver of a Jeep Grand Cherokee rear-ended a 2009 Ford Expedition. The driver of the Expedition had stopped in traffic when the woman behind the wheel of the Jeep slammed into him. When he and his wife turned to check on their 8-year-old daughter, who was buckled in behind the driver's seat, they saw her bloodied and unconscious. The force of impact caused the driver's seat to collapse backwards and hit the little girl in the head. The child was flown by helicopter to the hospital where she died two days later.
The woman who rear-ended the family was not only legally drunk, but tested three times the legal limit, according to police. She was arrested on a charge of intoxication manslaughter with a vehicle. The day of the arrest was made, the parents of the little girl filed a $1 million wrongful death lawsuit against the accused drunk driver and Ford Motor Company, according to court records. The lawsuit accuses the driver of gross negligence and alleges negligence in the Expedition's design and manufacturing.
The National Highway Traffic Safety Administration (NHTSA) and car makers have known about the problem for decades. Auto safety experts have been demanding reform for years, stating that the seatback standards for front seats hasn't been updated since 1967. They say the standards are so low that even a banquet chair passed a series of tests.
Here is a crash test video during the CBS News investigation, which shows exactly how when a car is rear-ended, the front seats can collapse backwards, launching the driver and front seat passenger into the backseat area.
The federal agency insists it looked into the issue, but that it would be too challenging to upgrade the standard because such accidents are considered rare. Yet, the CBS News investigation identified more than 100 people nationally who were severely injured or killed in apparent seatback failures since 1989. The majority were children. Seventeen have died in the past 15 years alone. Is that rare to you? What if it was your child who was permanently disabled or killed? Furthermore, an industry expert said fixing the seats would cost less than a few dollars per seat.
Despite numerous injuries and deaths, and several million dollar lawsuits, only three automakers — Mercedes Benz, BMW, and Volvo — have strengthened their seats well above the NHTSA standard to guard against seatback failure. For consumers who own vehicles by other auto makers, there is no way of knowing just how safe your vehicle's seatbacks are until it is too late.
Until all auto manufacturers put safety first, you can keep your children safe by:
Placing them in the rear-middle seat.
If possible, placing them in third-row seats.
Placing them behind the shortest, lightest person when unable to put child behind an empty seat.
Keeping them in booster seats up to 57 inches
keeping car seats rear-facing up to age two
never putting them in a car seat with a bulky winter coat on
As long as auto makers and the NHTSA continue to resist efforts to improve safety, trial lawyers and auto safety experts will continue the fight. Lawsuit Financial encourages its readers to write your legislator and tell him to do something about this before more children are hurt. Don't wait until you survive a crash only to find out that your child, who was safely secured behind you, has not.
Mark Bello is the CEO and General Counsel of Lawsuit Financial Corporation, a pro-justice lawsuit funding company.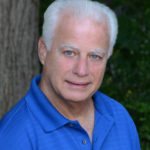 Experienced attorney, lawsuit funding expert, certified civil mediator, and award-winning author of the Zachary Blake Legal Thriller Series. The series features super-trial lawyer Zachary Blake handling "ripped from the headlines" legal and political issues of the day. The series currently consists of Betrayal of Faith, Betrayal of Justice, Betrayal in Blue, Betrayal in Black, and Betrayal High, with a sixth Zachary Blake novel due out later this year. To learn more about these topical social justice legal thrillers. please visit markmbello.com. Mark is a member of the State Bar of Michigan, a sustaining member of the Michigan Association for Justice, and a member of the American Association for Justice.