A man was killed after a car crossed the median of a North Carolina interstate and went through a guard rail before hitting his motorcycle. A motorcyclist was struck by a vehicle. An Orlando, Florida man driving a Lincoln Town Car turned in front of a motorcycle at an intersection. The vehicles collided and the cyclist was ejected. He was later pronounced dead at the hospital. Both accidents remain under investigation.
"When two cars collide, the result is often minor damage. However, when a car hits a motorcyclist, there is often direct vehicle-to-human contact, said Tim Buche, president of the Motorcycle Safety Foundation® (MSF). The excuse is almost always "I just didn't see you him."
If you ride a motorcycle, you know that you are often transparent to vehicle drivers. Experienced riders said the greatest threat comes from distracted drivers and other factors beyond their control. The MSF says by adopting a mindset that no one can see you, cyclists can ride more safely and be better prepared when that scary moment happens.
Take the extra time to develop safety plans, drive defensively, and position yourself in the lane so you will be seen by other drivers. Cyclists should also wear a brightly colored helmet and easy-to-see riding gear that stands out, and use the headlight. You are also never too experienced to take a rider training course. Part of being an experienced rider is learning how to anticipate problems and how the best strategies for a safe outcome.
According to the MSF, the majority of people involved in motorcycle fatalities did not have any hands-on motorcycle training. The organization recommends honing your skills. Take every opportunity to learn, improve, and increase your riding proficiency and your ability to maneuver the motorcycle in emergencies. An MSF course can teach you the basics, as well as advanced techniques, such as how to perform evasive emergency maneuvers. The cost ranges from free to approximately $350. You may also be eligible for an insurance discount and, in some states, to skip the road-test and/or the written test part of the licensing process. For approved training courses in your area, click here.
Remember, knowledge is power! The more you know, the more you'll be able to prevent an accident from happening.
Mark Bello is the CEO and General Counsel of Lawsuit Financial Corporation, a pro-justice lawsuit funding company.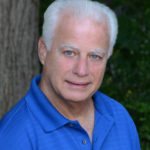 Experienced attorney, lawsuit funding expert, certified civil mediator, and award-winning author of the Zachary Blake Legal Thriller Series. The series features super-trial lawyer Zachary Blake handling "ripped from the headlines" legal and political issues of the day. The series currently consists of Betrayal of Faith, Betrayal of Justice, Betrayal in Blue, Betrayal in Black, and Betrayal High, with a sixth Zachary Blake novel due out later this year. To learn more about these topical social justice legal thrillers. please visit markmbello.com. Mark is a member of the State Bar of Michigan, a sustaining member of the Michigan Association for Justice, and a member of the American Association for Justice.