Because motorcyclists are more exposed and can easily be overlooked due to their size, it is probably no surprise that riders are inherently more vulnerable on our roadways than motor vehicle occupants. The reality is that motorcyclists are 30 times more likely to die in a crash than motorists in a car, according to the Insurance Institute for Highway Safety (IIHS). In many cases, fatalities were the result of crashes between a motorcycle and a car or truck, with collisions commonly occurring at intersections and while changing lanes.
A 51-year-old New York man was riding his motorcyclist when the driver of an SUV turned in front of him. After crashing into the passenger side of the SUV, the man was thrown from his motorcycle. A witness rushed to help and perform CPR. Despite efforts, the cyclist was pronounced dead at the scene. The SUV driver was treated at the hospital for minor injuries. The cause of the crash remains under investigation.
With summer just around the corner and temperatures warming, more bikers are sharing the roads with motorists. Accordingly, May has been designated National Motorcycle Safety Awareness Month, a time to remind motorcyclists and motorists to do their part and share the road responsibly.
As a motorcyclist, it is extremely important that you take extra precaution and drive defensively at all times. Here are a few safety tips to keep in mind:
Intersections are particularly dangerous. 70% of motorcycle-vehicle accidents occur at intersections. Be alert for vehicles making unexpected turns or pulling out in front of you. Be ready to react quickly.
Check rearview mirrors. Do so before changing lanes or making sudden stops to prevent rear-end collisions.
Be aware of road conditions and traffic. Even minor road hazards, such as a small pothole, can be very dangerous to bikers. Painted roadway markings and manhole covers can be extremely slippery when wet.
Brake wisely. Brake firmly and progressively.
Practice defensive riding. Avoid riding in blind spots, use turn signals, and extra caution when passing a vehicle.
Position yourself to be seen. Use lane placement to help you see further and others to see you. Ride with your headlights on at all times and stay out of other vehicles' blind spots.
Use protective eye wear and wear protective clothing to serve as a buffer from the impact of an accident.
Use a helmet even if it is not required in your state. Generally speaking, those who wear a helmet suffer far less head injuries and/or are less seriously injured.
Vehicle operators need to be vigilant, too.
Be aware of motorcycles at intersections and when the cyclist may be making a left turn or changing lanes.
Anticipate a motorcyclist's maneuver. Obstructions that you do not notice may be deadly for a motorcyclist.
Allow a motorcycle a full lane width. Motorcycles need room to maneuver and it is neither safe nor legal for vehicles to share a lane with them.
Always signal your intentions before changing lanes or merging. This puts the motorcyclist on notice as to your intentions and allows them to find a safe lane position.
Always check your mirrors and blind spots for motorcycles. This is especially important in before changing lanes and at intersections.
Increase following distance when behind a motorcycle. Motorcycles often have to react quickly to even minor changes in road conditions.
Remember, whether you are riding a motorcycle or driving a vehicle, motorcyclists have the same rights and privileges as other drivers. Increased awareness by everyone will result in increased safety, especially with all the distracted drivers on our roadways.
Mark Bello has practiced law for 40 years. He is currently the CEO and General Counsel of Lawsuit Financial Corporation, a pro-justice lawsuit funding company, and the author of the legal thriller "Betrayal of Faith" available on major online book store sites.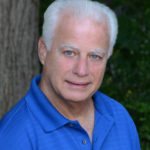 Experienced attorney, lawsuit funding expert, certified civil mediator, and award-winning author of the Zachary Blake Legal Thriller Series. The series features super-trial lawyer Zachary Blake handling "ripped from the headlines" legal and political issues of the day. The series currently consists of Betrayal of Faith, Betrayal of Justice, Betrayal in Blue, Betrayal in Black, and Betrayal High, with a sixth Zachary Blake novel due out later this year. To learn more about these topical social justice legal thrillers. please visit markmbello.com. Mark is a member of the State Bar of Michigan, a sustaining member of the Michigan Association for Justice, and a member of the American Association for Justice.