Motorcyclist fatalities have more than doubled since mid 1990s. The National Highway Traffic Safety Administration (NHTSA) estimates that helmets saved 1,483 lives in 2009, and that another 732 deaths could have been avoided if a helmet was worn. Even the American Motorcyclist Association readily acknowledges that helmets can prevent serious injury or death in the event of an accident, yet biker groups continue to lobby against stricter helmet laws stating that helmets curtail their personal freedom; they want the "wind in their face."
A new report by the independent investigative website FairWarning.org finds that the trend towards giving riders the freedom to go helmet-less is resulting in a significant increase in motorcycle fatalities. The NHTSA found that in the three years after Florida's repeal of its mandatory helmet law there was an 81 percent increase in fatalities. Even with the statistics, Michigan lawmakers recently repealed the state's 40-year-old mandatory helmet law. If motorcycle helmets provide the best protection from head injury in the event of an accident and motorcycle accidents are still on the rise, why do biker groups want federal regulators and lawmakers to "back away from promoting or enforcing requirements for safe helmets?
Is death or brain damage really the cost you want to pay for the benefit of "feeling the wind in your face?" If someone suffers serious, life-long injuries in a motorcycle accident, do you know who ends up paying the bill? You, the taxpayers as the cost of future lifetime care are shifted to Medicaid. Why would anyone vote for a law that increases deaths or serious injuries, leaving the bill to the taxpayers? What do you think? Should helmets be required for all motorcyclists?
Mark Bello has thirty-five years experience as a trial lawyer and thirteen years as an underwriter and situational analyst in the lawsuit funding industry. He is the owner and founder of Lawsuit Financial Corporation which helps provide legal finance cash flow solutions and consulting when necessities of life litigation funding is needed by a plaintiff involved in pending, personal injury, litigation. Bello is a Justice Pac member of the American Association for Justice, Sustaining and Justice Pac member of the Michigan Association for Justice, Member of Public Justice and Public Citizen, Business Associate of the Florida, Mississippi, Connecticut, Texas, and Tennessee Associations for Justice, and Consumers Attorneys of California, member of the American Bar Association, the State Bar of Michigan and the Injury Board.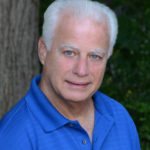 Experienced attorney, lawsuit funding expert, certified civil mediator, and award-winning author of the Zachary Blake Legal Thriller Series. The series features super-trial lawyer Zachary Blake handling "ripped from the headlines" legal and political issues of the day. The series currently consists of Betrayal of Faith, Betrayal of Justice, Betrayal in Blue, Betrayal in Black, and Betrayal High, with a sixth Zachary Blake novel due out later this year. To learn more about these topical social justice legal thrillers. please visit markmbello.com. Mark is a member of the State Bar of Michigan, a sustaining member of the Michigan Association for Justice, and a member of the American Association for Justice.