Motorcyclists are put in danger regularly by negligent drivers who violate traffic laws, drive under the influence, or simply "do not see" the riders. This past weekend, in Michigan alone, shows how motorcycle accidents can be fatal for a rider.
Battle Creek police said a 59-year-old woman was arrested under suspicion of drunk driving following a fatal motorcycle crash. The motorcyclist was pronounced dead at the scene.
State troopers in Fillmore Township said the driver of a Toyota Land Rover was following a Harley Davidson motorcycle too closely when both vehicles failed to stop for the stop sign. The Land Rover ran into the back of the motorcycle, ejecting the biker before both vehicles then left the roadway. The biker was airlifted to an area hospital where he later died of his injuries. Troopers say he was not wearing a helmet and believe alcohol was a factor in the crash.
A 52-year-old man died from head injuries following a motorcycle crash in Grand Rapids Township after a car driven by a 17-year-old struck the biker as she attempted to turn left into a park. Investigators said the man lost control of his bike, hitting the front of the car. He was taken to an area hospital where he died from his injuries. He was not wearing a helmet.
A motorcyclist was thrown from his 1997 Yamaha motorcycle after the driver of a Ford Focus pulled out of a private driveway hitting him nearly head-on. The driver of the Focus said she did not see the biker. Witnesses treated the motorcyclist at the scene until he was transported to a Muskegon hospital, where he died from his injuries.
Motorcyclists have all the same rights and privileges as any motor vehicle driver on the roadway. With warmer days upon us and more and more motorcyclists returning to the roadways, it is a good time to remind everyone – vehicle drivers and motorcyclists – that they must share the roads with each other and do their part to prevent accidents.
While May is recognized as National Motorcycle Safety Awareness Month, everyone should do their part throughout the year to prevent crashes.
Drivers:
Remember that motorcycles have the same privileges as any vehicle on the roadway.
Show extra caution at intersections, when a motorcyclist may be making a left turn or changing lanes.
Don't follow too closely behind a motorcycle; allow plenty of room. In dry conditions, motorcycles can stop more quickly than cars.
Always allow a motorcyclist the full lane width—never try to share a lane.
Always signal your intentions before changing lanes or merging with traffic.
Anticipate a motorcyclist's maneuver. Obstructions that you do not notice may be deadly for a motorcyclist.
Never drive while impaired.
Avoid driver distractions.
Motorcyclists:
Wearing a helmet is the most valuable piece of protective gear. You will never regret wearing a helmet, but you could regret not wearing one. Three years after Michigan repealed our helmet law, head injuries and fatalities rose sharply among motorcyclists.
Wear bright, contrasting protective clothing.
Never assume other drivers see you. Avoid a driver's blind spots.
Use hand signals and turn signals before every turn and changing lanes.
Never share a lane with a vehicle or weave between lanes.
Do not expect that other drivers will give you the right of way.
Avoid driving when the roads are wet. Oil and other substances will pool on road surfaces and create slippery conditions for motorcycles.
Never driving while impaired.
Avoid driver distractions.
Lawsuit Financial hopes you will do your part to make our roads a safer place for everyone! For more information on motorcycle safety, visit www.nhtsa.gov/Safety/Motorcycles.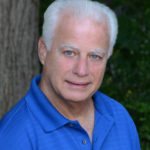 Experienced attorney, lawsuit funding expert, certified civil mediator, and award-winning author of the Zachary Blake Legal Thriller Series. The series features super-trial lawyer Zachary Blake handling "ripped from the headlines" legal and political issues of the day. The series currently consists of Betrayal of Faith, Betrayal of Justice, Betrayal in Blue, Betrayal in Black, and Betrayal High, with a sixth Zachary Blake novel due out later this year. To learn more about these topical social justice legal thrillers. please visit markmbello.com. Mark is a member of the State Bar of Michigan, a sustaining member of the Michigan Association for Justice, and a member of the American Association for Justice.