Even with today's safety technology, auto accidents remain commonplace. According to the National Highway Traffic Safety Administration, someone is involved in an auto accident every ten seconds. While mile-to-mile, commercial trucks are involved in fewer accidents than other vehicles, they do result in a higher rate of fatalities due to their incredible size and weight.
Approximately two million truck drivers log hundreds of millions of miles every year transporting goods within the United States and to Mexico and Canada. And with e-commerce sales increasing every year, drivers will share the road with an ever-increasing number of these large trucks. Though necessary for our economy, commercial vehicles present extra dangers on roadways that are predominantly occupied by passenger vehicles.
Commercial truck drivers who are inadequately trained in driving techniques, safety concerns, and defensive driving can be dangerous on our roadways. It is equally dangerous to impose unrealistic schedules and expectations that encourage drivers to hurry, despite the safety risks involved.
Many rules and regulations regarding tractor trailers are in place to protect all of us. When truck drivers violate these rules, people are often seriously injured or killed. Some of the most common unsafe practices by a commercial vehicle driver include:
Speeding
A crash study by the Federal Motor Carrier Safety Administration (FMCSA) determined that speed, including misjudging the speed of other vehicles, or following other vehicles too closely, accounts for most semi-truck rollover accidents.
Truckers are arguably under more pressure to reach their destination quickly because their livelihood depends upon it. If they are late, the company may be penalized with a monetary fine or the load may be rejected.
Due to weight and size, trucks have increased stopping times even when they are not speeding. Speeding makes it much more difficult for them to stop if traffic suddenly slows or stops. A big rig driver who is going too fast is more vulnerable to a rollover and even a multiple vehicle accident.
Distractions
The second most common cause of truck crashes is the result of the driver being inattentive, distracted, or failing to observe the situation adequately. Truck drivers may be more prone to distractions due to the long hours they spend behind the wheel combined with the mental and physical exhaustion they often experience.
In 2010, recognizing that cell phones were a serious problem, the (FMCSA) banned commercial truck drivers from texting while driving and later banned all hand-held cell phone use. However, there are still many kinds of driver distractions such as eating, looking at or reading GPS maps, drinking or smoking, and even watching videos.
Driver fatigue
Tight deadlines and pressure from truck companies to meet unrealistic deadlines can contribute to fatigue. The sedentary lifestyle of truck drivers can also contribute to obesity and sleep apnea. Whether the cause is accumulated sleep deficit, sleep apnea or other factor, fatigue can cause truckers to commit serious errors.
Symptoms of driver fatigue include heavy eyelids, frequent yawning, allowing the vehicle to drift over road lines, varying vehicle speed for no reason, misjudging traffic situations, and daydreaming.
To combat driver fatigue, the Federal Motor Carrier Safety Administration (FMCSA) has established strict rules for a commercial driver's hours of service (HOS). The HOS regulations dictate the number of rest and driving hours for truckers. As of August 2014, truckers are limited to driving no longer than 11 hours per day and working no more than 14 hours at a stretch. By law, truckers must carefully log these times into their log books. Unfortunately, too many truckers falsify their logs and drive longer than is legally permissible. Drivers are usually paid by the mile. Therefore, the more miles per day, the more money the driver makes. Other times, the company makes unreasonable demands on the driver. As a consequence, drivers become fatigued and make serious, and sometimes fatal, mistakes.
Improper loading of the trailer
Trucking regulations mandate that a truck and load cannot exceed 80,000 lb. However, some truckers and trucking companies fail to comply, presenting significant risks, such as:
Tire blowouts
Difficulty stopping or increased stopping times
Difficulty steering or controlling the vehicle especially in emergency situations
Increased speed going down hills
Brake failures
Difficulty steering if the load shifts
Overturning due to load shifts
Losing the load onto the roadway
Poor Inspection and Maintenance
When truckers and companies cut corners to save money, resulting equipment failures, such as worn brake pads or a cracked windshield, can cause major traffic accidents. However, poor maintenance isn't the only cause for a truck's equipment to fail. It could also result from a faulty design or defective/dangerous components. To keep up with the immense wear and tear these vehicles take, trucking companies, drivers, and maintenance crews must regularly maintain the fleet. It's a driver's responsibility to check his/her rig at the beginning of every shift and submit a vehicle maintenance report.
Inexperience
Truck drivers are required to obtain a commercial driver's license (CDL) before getting behind the wheel. Additional required training teaches the drivers how to respond to inclement weather, mechanical failures, poor road conditions, and emergency situations.
Auto accidents caused by the above unsafe practices are always preventable. Additionally drivers of passenger vehicles can help avoid a crash with a tractor trailer by:
Avoiding the areas behind and alongside a truck where its driver has limited or zero visibility.
Never changing lanes abruptly in front of a truck.
Slowing down and allow a truck to merge into traffic.
Avoiding driver distractions such as talking or texting while driving

.

Avoiding driving under fatigue or the influence of drugs or alcohol.
Mark M. Bello is an attorney, certified civil mediator, and award-winning author of the Zachary Blake Legal Thriller Series. He is also the CEO of Lawsuit Financial and the country's leading expert in providing non-recourse lawsuit funding to plaintiffs involved in pending litigation, a member of the State Bar of Michigan, a sustaining member of the Michigan Association for Justice, and a member of the American Association for Justice.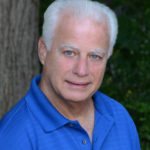 Experienced attorney, lawsuit funding expert, certified civil mediator, and award-winning author of the Zachary Blake Legal Thriller Series. The series features super-trial lawyer Zachary Blake handling "ripped from the headlines" legal and political issues of the day. The series currently consists of Betrayal of Faith, Betrayal of Justice, Betrayal in Blue, Betrayal in Black, and Betrayal High, with a sixth Zachary Blake novel due out later this year. To learn more about these topical social justice legal thrillers. please visit markmbello.com. Mark is a member of the State Bar of Michigan, a sustaining member of the Michigan Association for Justice, and a member of the American Association for Justice.