Trucking accidents are often caused by mechanical failures, with one of the bigger culprits being compromised tires.
The number of deadly accidents related to big-rig tires is on the rise. According to government figures, between 2009 and 2013, heavy trucks and buses were responsible for 14,000 fatal accidents; 223 of those fatalities were due to tire blowouts. A recent investigation by the National Highway Traffic Safety Administration (NHTSA) into multiple Michelin tire blowouts found that high speeds and a lack of maintenance were to blame.
NHTSA began investigating Michelin tires last October after receiving complaints about tire failures, mainly from auto-hauling companies. Last month, the agency determined that truck operators, not the tires, were at fault. An investigator wrote that exceeding the 75 mph rating was the most likely cause in all complaints examined.
As part of the investigation, NHTSA tested trucks and surveyed over a dozen drivers in Pennsylvania. What it found was that more than half had overburdened tires because of heavy loads and/or low air pressure. Sixty percent of drivers didn't even know the proper tire inflation pressure for the trucks they were driving.
A tire can be compromised due to other reasons as well, such as age, poor road maintenance (e.g., large potholes), or a problem in the retreading process.
Retreading
There is a total of 18 wheels on most tractor-trailer rigs.  While the newest tires are typically on the front for secure steering and stability, most trucking companies retread back tires many times to save money and reduce waste. While the retreading process is well-proven and robust, with each retreading iteration the tires become incrementally less ideal.  It is usually those back tires that blow.  The question is – are trucking companies trying to stretch a buck by retreading "just one more time" at the risk of safety?
Weather and Road Conditions
Adverse weather or road conditions can also affect a tire's performance. As it ages, the rubber compound changes due to thermal cycling, sun exposure, and the presence of various chemicals (road salt, oils, etc.).  Over time, the tire becomes harder and harder, gradually diminishing its ability to flex and grip the road.  Relentless impacts with potholes, crumbling road surfaces, and other examples of negligent road maintenance can also fatigue a tire and compromise its attributes.
Speed
Tires bear speed and load ratings – the fastest speed a tire can handle at a given load before it does not perform as designed. These ratings are determined by testing with simulated speeds and loads. Most tires are not meant to handle maximum constant speeds over 75 mph, but truckers across the country are exceeding that limit. According to NHTSA, no truck tire is rated in excess of 81 mph and most are rated at 75 mph, but 16 states have truck speeds equal to or greater than 75 miles per hour; four go beyond that, to 80 mph, while parts of Texas are 85 mph (although many states set separate, lower speed limits for heavy trucks).  If a driver consistently exceeds the maximum speed and/or load, the tire can fail.
Ever since Firestone tires began failing on Ford Explorers in the 1990s, the government has required car and light truck tires to be designed for well above highway speed limits. Now, NHTSA said it is working to change labeling requirements that maximum speeds be listed on the sidewalls of all truck tires. Will that be enough?  The American Trucking Association (ATA) says no and has been asking federal government to regulate speed with the use of electronic limiters that would cap a truck's top speed at 65 mph. NHTSA now says it is developing a new rule to require those special limiters and it's working to change labeling requirements on tires to include the tire's maximum safe speed. Will it be enough?
While it is hard to pinpoint the cause of most truck blowouts, the combination of load, speed, and the failing infrastructure of our roads is a combined recipe for disaster. The bottom line may be as simple as trucking companies and drivers re-emphasizing safety. This begins with performing a pre-trip inspection and maintenance of the truck. Trucking companies should also follow current industry tire safety rules. Such standards include not placing retreads on steering axles and replacing any other tires once they reach the recommended replacement age or wear.
Mark Bello is the CEO and General Counsel of Lawsuit Financial Corporation, a pro-justice lawsuit funding company.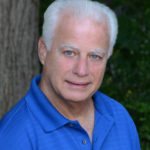 Experienced attorney, lawsuit funding expert, certified civil mediator, and award-winning author of the Zachary Blake Legal Thriller Series. The series features super-trial lawyer Zachary Blake handling "ripped from the headlines" legal and political issues of the day. The series currently consists of Betrayal of Faith, Betrayal of Justice, Betrayal in Blue, Betrayal in Black, and Betrayal High, with a sixth Zachary Blake novel due out later this year. To learn more about these topical social justice legal thrillers. please visit markmbello.com. Mark is a member of the State Bar of Michigan, a sustaining member of the Michigan Association for Justice, and a member of the American Association for Justice.