An investigation has confirmed that the Home Ride charter bus that overturned on Powhite Parkway, injuring over 30 of the 54 college students on board, was the result of speeding. The bus, operated by Abbott Trailways, was traveling from Virginia Commonwealth University to Virginia Tech when the driver lost control and the bus overturned. After the bus flipped, it was hit by a car. The bus driver, has been charged with reckless driving.
Between 2000 and 2009, there were 45 fatal motor coach crashes resulting in 134 fatalities. On average, 13 fatalities have occurred annually in crash and rollover events. However, while motor coach transportation overall is safe, when serious crashes of this vehicle type do occur, they can cause a significant number of fatal or serious injuries during a single event, particularly when occupants are ejected.
The National Highway Traffic Safety Administration (NHTSA) says seat belts alone would reduce the risk of serious or fatal injuries in rollover crashes by 77 percent. Since the late 1990's, the agency has also made other safety recommendations including:
Crush-resistant roofs strong enough to withstand rollovers.
Stronger seats and windows to prevent passengers from being ejected from the vehicle.
Anti-ejection glazing windows to prevent windows from shattering and passengers from being easily thrown outside the motor coach.
Use of electric onboard recorders to track the number of hours a driver has been behind the
Tracking technology similar to black boxes used in airplanes.
Strengthened motor coach vehicle safety inspections including roadside inspections, safety audits, and state and motor carrier programs for identifying vehicle defects.
Better training and education for commercial bus drivers.
The establishment of a National Commercial Motor Vehicle Medical Registry to ensure no unqualified operator is allowed to drive.
These recommendations have been repeatedly ignored; change has been slow in coming. In 2007, NHTSA published a motor coach safety plan identifying four specific priority items: seat belts on motor coaches, rollover structural integrity, emergency evacuation, and fire safety. The DOT published a comprehensive motor coach safety action plan in 2009 that reiterated NHTSA´s safety priorities.
In July 2012, the Motorcoach Enhanced Safety Act of 2012 was incorporated and passed as part of the Moving Ahead for Progress in the 21st Century Action (MAP-21). MAP-21 represents the first-ever comprehensive approach to address these safety recommendations. Included in the legislation were requirements to issue new safety standards mandating seatbelts and rollover crash avoidance technology in new motor coaches as well as improvements in structural integrity for roof strength and passenger ejection prevention. In November of 2013, NHTSA issued the final rule requiring seatbelts on all new motor coaches by November of 2016. The final rules regarding rollover crash avoidance, structural integrity and passenger ejection prevention were due in October of 2014 but have yet to be issued by NHTSA.
We continue to be a nation on the move; buses and motor coaches remain a popular and cost-effective way for millions of Americans to travel. Every month of delay in issuing overdue safety standards puts millions passengers at unnecessary and unacceptable risk. The travel public deserves safer service; raising the standard is critical to saving the lives.
Mark Bello is the CEO and General Counsel of Lawsuit Financial Corporation, a pro-justice lawsuit funding company.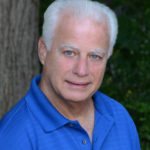 Experienced attorney, lawsuit funding expert, certified civil mediator, and award-winning author of the Zachary Blake Legal Thriller Series. The series features super-trial lawyer Zachary Blake handling "ripped from the headlines" legal and political issues of the day. The series currently consists of Betrayal of Faith, Betrayal of Justice, Betrayal in Blue, Betrayal in Black, and Betrayal High, with a sixth Zachary Blake novel due out later this year. To learn more about these topical social justice legal thrillers. please visit markmbello.com. Mark is a member of the State Bar of Michigan, a sustaining member of the Michigan Association for Justice, and a member of the American Association for Justice.