The National Transportation Safety Board (NTSB) investigators recently concluded that pilot error, an air company's culture, and the lack of a formal safety program were to blame for a fatal sightseeing float plane crash near Ketchikan, Alaska in June 2015.
The pilot and eight passengers, who were on a side excursion from a cruise ship, were aboard the plane when it crashed into a mountainous terrain. All sustained fatal injuries.
At the time of the crash, NTSB officials said the plane "impacted trees and a near vertical rock face in a nose high, wings level attitude at an elevation of about 1,600 feet mean sea level." Then, the plane rested upright, on top of its floats. The report says the area was a steep, heavily forested terrain. The plane was found with the fuselage largely intact, although the wings and tail broke off.
After nearly two years, the NTSB has reported these findings:
No evidence suggested the pilot was affected by fatigue, medical conditions, alcohol, or other drugs.
Footage of the terrain captured by an iPad found in the wreckage, as well as weather conditions available at the time, show that the accident site was likely obscured by clouds, rain, and mist. The NTSB said that despite this, the pilot "continued flight in low visibility, at a lower than normal vantage point, and in an area in which he lacked extensive flying experience."
Although the pilot had 4,300 flight hours, including approximately 1,700 hours piloting single-engine seaplanes, he had less than two months experience flying air tours in southeast Alaska and had difficulty "calibrating his own risk tolerance" for flight tours in marginal weather.
The pilot was under pressure from his company to return his passengers to the cruise ship.
The pilot's decisions were in part influenced by his attempt to emulate the behavior of other more experienced pilots. He had the option of taking a short route (scenic route) or a long route (less scenic) back to the cruise ship. The longer route is primarily over water and the preferred option during poor weather conditions. More experienced pilots had chosen the shorter route.
The pilot continued to fly under visual flight rules even though weather conditions warranted a switch to instrument flight rules.
The corporate culture tacitly endorsed flying in hazardous weather conditions and the company failed to manage risk associated with competitive pressures.
The tour operator took more risks than other companies and were able to bring in more revenue on the day of the crash because two more conservative companies canceled flights that day due to weather-related risks. In an email response to questions, one company said visibility and ceiling requirements did not meet internal protocol for flying. That company has since bought out the tour operator under the investigation.
Although the plane had no mechanical abnormalities prior to the crash, investigators said the aircraft's Terrain Avoidance and Warning System, which lets pilots know if they're getting dangerously close to land, was either deactivated or inhibited when the plane went down.
The NTSB said that the tour operator had informal safety processes and insufficient training and supervision over flight schedules, often leaving the pilots to make decisions over safety and control.
The NTSB issued the following recommendations aimed at preventing similar crashes from happening in the future:
Tour operators need more conservative operating rules to prevent companies from flying in poor weather, and thus forcing competitors to "follow suit" in order to remain profitable.
Tour operators need to provide better training to help address pilot decision making.
Tour operators need to do a better job of coordinating flights with cruise ship schedules.
The cruise line industry needs to be aware that schedule pressures are affecting how air tours are operated in order to return passengers to the ship on time.
Tour operators should prevent pilots from manually disengaging alerts from terrain-avoidance and other warning systems.
For the most part, as many hours logged and as many people that board a sightseeing plane, they are a safe and fun way to see the sites. However, there should never be a reason to cut corners or risk lives. Safety, and human life, should be considered more important in our society than corporate profit and greed. Simple, inexpensive, safety measures could have prevented this tragic plane crash, as determined by the NTSB report. This negligent tour operator in this case is out of business, but let's hope the lives of innocent victims does not go unnoticed and all tour operators, and cruise lines, start making safety a priority.
Mark Bello is the CEO and General Counsel of Lawsuit Financial Corporation, a pro-justice lawsuit funding company.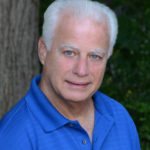 Experienced attorney, lawsuit funding expert, certified civil mediator, and award-winning author of the Zachary Blake Legal Thriller Series. The series features super-trial lawyer Zachary Blake handling "ripped from the headlines" legal and political issues of the day. The series currently consists of Betrayal of Faith, Betrayal of Justice, Betrayal in Blue, Betrayal in Black, and Betrayal High, with a sixth Zachary Blake novel due out later this year. To learn more about these topical social justice legal thrillers. please visit markmbello.com. Mark is a member of the State Bar of Michigan, a sustaining member of the Michigan Association for Justice, and a member of the American Association for Justice.