Four years ago, 25 people died and 135 injured in the Metrolink head-on train accident in Chatsworth resulting from an engineer who was texting and failed to see a red signal after pulling away from Chatsworth Station. This fatal accident spurred the Rail Safety Improvement Act of 2008, which mandated a $13 billion project; nearly the entire cost to be covered by the railroad companies. The law requires installation of a technology known as "Positive Train Control" (PTC) on all passenger trains and those carrying extremely hazardous materials. The PTC system includes GPS and wireless communications technology and central control centers that would monitor trains and automatically apply the brakes on trains about to run a red light, collide, or derail. It would prevent train accidents resulting from human error; most often the cause of railroad accidents.
Railroads are required to install PTC by the end of 2015, but the railroads are arguing that the project is unaffordable and still needs to be refined, even though Amtrak already operates a similar system and they are proposing other cheaper, less effective safety measures. Republicans are supporting the resistance by the railroad companies. Rep. John Mica (R) of Florida is pushing to extend the PTC deadline by three years and allowing trains to use non-technological safety systems, which are much cheaper and not as effective especially in cases of human error. His goal: "protect against overly-burdensome regulations and red tape." According to Citizens for Responsibility and Ethics in Washington, Mica is one of the biggest recipients of railroad industry campaign contributions since 2008.
Rep. Bill Shuster, R (PA) advocates extending the deadline beyond 2015 and reducing the amount of track covered, calling the existing requirements "regulatory overreach." Safety advocates argue that PTC could have saved those killed near Chatsworth, as well as another 28 people who died in train accidents over the past eleven years. According to The Center for Responsive Politics, railroads were the top-contributing industry to Shuster's 2008 and 2010 election campaigns.
Unfortunately, strong supporters of the PTC have fallen out of the political spotlight. Sen. Dianne Feinstein (CA) was pivotal in obtaining passage of the Rail Safety Improvement Act, but is no longer a leader on the issue or a member of the committee with jurisdiction over railroads. Former Rep. James L. Oberstar, D (MN) was voted out of office in 2010.
The railroads concede that PTC increases safety, but officials say that it only saves four or five lives a year; according to industry officials, that is not enough to justify the cost of compliance under the Act. Am I the only one that finds that appalling? How many deaths, exactly, does it take for strong safety action? My bet is "one", but it would have to be a close friend or loved on of one of those close to a railroad executive or a legislator voting on a safety measure that would have prevented the death of that loved one. If it was their child, their spouse, their parent, would they act? Would they trade places with Frank Kohler, one of those injured in the Chatsworth disaster? Mr. Kohler suffered a traumatic brain injury after his head was, literally, split open during the collision. "It's hard for me to believe that anyone can go to Congress and say with a straight face that seven years after the bill passed is 'not enough time for us to do this,''' said James Stem, legislative director of the United Transportation Union.
Once again, big business is attempting to place profits over safety, profits over people. Do I need to tell you that money talks in politics, especially Republican politics? This is another example of large corporations using their power and significant campaign contributions to delay costly safety measures that have been proven to save lives. Although we can't rely on corporate America to keep us safe, shouldn't we be able to rely on the integrity of our elected officials? The objective should be to ensure transportation safety whether it automobiles, airplanes, or trains. We need to focus on protecting our citizens against wrongdoers, not on government handouts to safety violators, regardless of their money and power.
Corporate immunity (another form of government bailouts to large corporations) is not the solution; we must hold big business accountable for its own negligence. If this law is deferred, it may very well be on hold indefinitely. Don't let politicians who accept campaign contributions from corporate wrongdoers limit our safety in exchange for huge campaign checks.
You can prevent the erosion of your civil rights, the erosion of the concept of holding one party fully responsible for his/her negligent or deliberate conduct toward another, and the increasing political concept of making the taxpayer pay the cost of negligence on behalf of the guilty, bailed-out, corporations. You can do so by becoming and informed voter and by voting in the public interest rather than the corporate interest. Find out where all of your elected officials, local, state and federal, stand on issues of safety vs. corporate profit at the expense of that safety. Find out where your congressmen and senators stand. Do they stand for the safety of their constituents or do they stand with and accept money from corporate wrongdoers and safety violators? If the bulk of their campaign dollars come from corporate interests or the US Chamber of Commerce, then they will, most likely, vote against safety and for corporate wrongdoers and safety violators. Follow the money, my fellow citizens and if your elected officials oppose safety legislation; if they support restrictions on the right of a citizen to sue for damages done to that citizen or a precious family member, I urge you to vote for their opponents. Our collective vote in support of the rights of people, over the rights of corporate safety violators, is the only way to stop these "profits over people" bailouts. Exercise your constitutional rights and vote!
Mark Bello has thirty-five years experience as a trial lawyer and thirteen years as an underwriter and situational analyst in the lawsuit funding industry. He is the owner and founder of Lawsuit Financial Corporation which helps provide legal finance cash flow solutions and consulting when necessities of life litigation funding is needed by a plaintiff involved in pending, personal injury, litigation. Bello is a Justice Pac member of the American Association for Justice, Sustaining and Justice Pac member of the Michigan Association for Justice, Business Associate of the Florida, Mississippi, Connecticut, Texas, and Tennessee Associations for Justice, and Consumers Attorneys of California, member of the American Bar Association, the State Bar of Michigan and the Injury Board.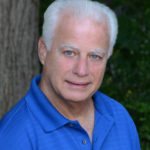 Experienced attorney, lawsuit funding expert, certified civil mediator, and award-winning author of the Zachary Blake Legal Thriller Series. The series features super-trial lawyer Zachary Blake handling "ripped from the headlines" legal and political issues of the day. The series currently consists of Betrayal of Faith, Betrayal of Justice, Betrayal in Blue, Betrayal in Black, and Betrayal High, with a sixth Zachary Blake novel due out later this year. To learn more about these topical social justice legal thrillers. please visit markmbello.com. Mark is a member of the State Bar of Michigan, a sustaining member of the Michigan Association for Justice, and a member of the American Association for Justice.