Just before 3:30 p.m. on Monday, a school bus slammed into a tree and split apart, killing at least five children in Chattanooga, Tennessee, officials said. The bus was carrying 35 students in kindergarten through fifth-grade from an elementary school when it turned over on its side and struck the tree. Twenty-three victims were transported to an area hospital. Twelve children remain hospitalized, six in intensive care.
Officials said the 24-year-old bus driver was driving well over the posted 30 mph limit along a narrow, winding road when the crash occurred. He has been arrested and charged with multiple counts of vehicular homicide, reckless endangerment and reckless driving, according to Chattanooga Police. He had a reputation for speeding and had been in an accident two months prior, according to local residents and officials.
The victims will most likely file lawsuits against the driver and school district. For those facing financial difficulty, Lawsuit Financial can offer lawsuit funding against their pending claim.
Lawsuit funding is available to pay the mortgage/rent, funeral expenses, utilities, groceries, and any other important bill or expense while waiting for a settlement to be reached. A lawsuit cash advance gives plaintiffs a strategic advantage by providing leverage against the insurance company so the plaintiffs avoid accepting inadequate settlement offers.
With no money down, no credit checks, and no employment verifications, we can approve a case for funding in as little as 24 hours of receiving all necessary case documents. Additionally, there are absolutely no payments made until the case settles. If unsuccessful in winning a cash award, we completely waive repayment of the cash advance.
If you were injured or lost a loved one in a bus or auto accident, it is important to contact an attorney to help recover compensation for your loss. If you need financial assistance to fight for just compensation, contact Lawsuit Financial.
As the investigation gets underway into the driver's actions and the conditions of the bus, on a much larger scale the NTSB will look at whether seat belts — something the NTSB has been pushing for — would have made a difference. Currently, only six states, California, Florida, Louisiana, New Jersey, New York and Texas require seat belts on school buses. Many others, including Tennessee, have considered but dropped such legislation in recent years out of concerns including cost.
We are seeing too many tragic school bus accidents in recent years. Safety must go beyond seat belts. It is time to also focus on safe driving and ensuring that all school bus drivers are properly screened and trained.
Tennessee Gov. Bill Haslam told reporters at the state Capitol in Nashville on Tuesday that he wants to have a wide-ranging discussion following the wrecks in Chattanooga, Knoxville and another in Nashville just last week.
"Anybody who saw anything of the Chattanooga situation yesterday, your heart is broken. It's a tragic situation where you have little kids involved," Haslam said. "I think that's part of our job to come back and say, are we doing everything we can to ensure safety on school buses?"
Mark Bello is the CEO and General Counsel of Lawsuit Financial Corporation, a pro-justice lawsuit funding company.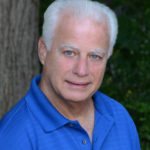 Experienced attorney, lawsuit funding expert, certified civil mediator, and award-winning author of the Zachary Blake Legal Thriller Series. The series features super-trial lawyer Zachary Blake handling "ripped from the headlines" legal and political issues of the day. The series currently consists of Betrayal of Faith, Betrayal of Justice, Betrayal in Blue, Betrayal in Black, and Betrayal High, with a sixth Zachary Blake novel due out later this year. To learn more about these topical social justice legal thrillers. please visit markmbello.com. Mark is a member of the State Bar of Michigan, a sustaining member of the Michigan Association for Justice, and a member of the American Association for Justice.