Four people were killed and more than 40 others injured when a bus carrying a college football team, as well as some students from a nearby Christian school, crashed into an overpass in North Carolina. Killed were the bus driver, a 10-year-old boy, and two college students.
The bus was traveling to Fayetteville, North Carolina for a game when it appears that one of its front tires blew causing the bus to swerved, slam into a median guardrail, and then sideswipe a concrete bridge column, according to the North Carolina Highway Patrol. Images from the scene showed the side wall of the bus almost sheared off and some of the injured lying on the ground. It is unclear at this time why the tire failed. The National Transportation Safety Board, Federal Motor Carrier Safety Administration, and North Carolina state police are investigating; officials said it could take several months. A Texas attorney is already representing some of the victims and believes lawsuits are imminent. He said that 'even at this early stage in the investigation, "we believe there is negligence" in the crash.'
Records indicate that the bus is owned by Sandy River Baptist Church in Chester. While a privately-owned charter bus is subject to federal safety regulations such as an annual inspection and documentation of such inspections, the Federal Motor Carrier Safety Administration (FMCSA) shows the bus was not registered as a for-hire bus nor where there records of any inspections in the past 24 months.
While this tragedy leaves many unanswered questions, it is a perfect time to address – how does one tell if a charter service is safe?
Before hiring a charter bus company, always check the company's registration and insurance status to verify the company is allowed to operate. Passenger carriers offering trips for-compensation across state lines in interstate commerce must be registered with FMCSA. While important, this isn't enough.
Here are some additional tips if you plan to hire or charter a commercial motor vehicle for group travel.
Compare pricing of at least three charters. If one seems unusually low, it can be an indicator that not all safety measures are being taken.
A recent safety rating is a better indicator than a rating that is several years old.
Passenger carriers with a final "Unsatisfactory" safety rating are considered a high safety risk and are prohibited from operating.
Interstate drivers (generally drivers who cross State lines) are subject to qualification standards.
For-hire bus companies must obtain operating authority from the Federal Motor Carrier Safety Administration to provide interstate passenger transportation.
If the company operates a bus that is designed to transport 16 or more passengers, it must have $5 million in insurance coverage.
Before getting on board take a look to see that the tires don't show obvious signs of wear.
Check the exit doors to make sure they operate as they should.
Look at the interior of the bus. If it is dirty, it could be a warning sign that the company is implementing cost-cutting measures. If so, how far do these cost-cutting measures go?
Lawsuit Financial extends its condolences to the victims of this tragic accident.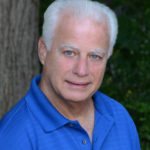 Experienced attorney, lawsuit funding expert, certified civil mediator, and award-winning author of the Zachary Blake Legal Thriller Series. The series features super-trial lawyer Zachary Blake handling "ripped from the headlines" legal and political issues of the day. The series currently consists of Betrayal of Faith, Betrayal of Justice, Betrayal in Blue, Betrayal in Black, and Betrayal High, with a sixth Zachary Blake novel due out later this year. To learn more about these topical social justice legal thrillers. please visit markmbello.com. Mark is a member of the State Bar of Michigan, a sustaining member of the Michigan Association for Justice, and a member of the American Association for Justice.