Dateline:  New York, New York
Clown Craze Sweeps Country
As you may have heard, the McDonalds Corporation has decided to limit Ronald McDonald's appearances as the result of the so-called "creepy clown craze" that is sweeping the country. Apparently, clowns are appearing all over America doing creepy things like luring children into the woods, swinging axes at cars in drive-through restaurant lanes, committing robberies or accosting women. Police are on high alert, especially as we get closer to Halloween.
One public official, on the condition of anonymity commented:
"To stop this craze, we must identify and capture the ringmaster."
In the interest of public safety, we are attaching a composite drawing of the suspected "real" clown, the so-called "ringmaster". This clown has allegedly had numerous encounters with unfortunate citizens across the country. Citizens are urged to be vigilant and be on the lookout for:
Public officials familiar with the past history of this clown suggest that he is a danger to the public. Citizens, especially women, who have had encounters with this clown, have reported that he may be physically aggressive; in other words, he has been known to be a very "hands on" clown. This clown is currently engaged in something he calls a "campaign", which has him criss-crossing the country on a daily basis. Public officials are reportedly engaged in a process of comparing this clown's "campaign" schedule with "creepy clown sightings" across the United States in an effort to determine whether the two coincide.
This is no laughing matter; this clown should be considered dangerous to your health and well-being. Exposure to his horrible rhetoric may cause severe nausea and vomiting. If you encounter this individual, do not approach, engage or confront him. Instead, call a public official, preferably a Democrat.
This message is brought to you as a public service and in the interest of the public safety.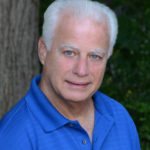 Experienced attorney, lawsuit funding expert, certified civil mediator, and award-winning author of the Zachary Blake Legal Thriller Series. The series features super-trial lawyer Zachary Blake handling "ripped from the headlines" legal and political issues of the day. The series currently consists of Betrayal of Faith, Betrayal of Justice, Betrayal in Blue, Betrayal in Black, and Betrayal High, with a sixth Zachary Blake novel due out later this year. To learn more about these topical social justice legal thrillers. please visit markmbello.com. Mark is a member of the State Bar of Michigan, a sustaining member of the Michigan Association for Justice, and a member of the American Association for Justice.