Distracted pedestrians are once again receiving a lot of attention as people continue to put themselves in harms way.  Texting, emailing, talking on the phone, listening to music, and playing video games while walking can, and do, result in minor and serious injuries to pedestrians. Some distracted pedestrian accidents have even been fatal.
Pedestrians have fallen flat on their face, run into brick walls or poles, flipped over objects, and walked in front of cars.  There is no end to the potential dangers as one Los Angeles man discovered last April when he looked up from his text message to find himself only a few feet away from a black bear.
Our streets are not the only place we see distracted pedestrians.  Everyday we see people texting or talking on a cell phone while grocery shopping or waiting to catch a flight; kids break out the cell phone as soon as they step out of the classroom.  And, don't forget the Philadelphia woman who was texting while walking through in a shopping mall and tumbled into a large fountain.  No matter where we go, people feel the need to be connected 24/7.
According to Liberty Mutual Insurance Pedestrian Safety Survey conducted in April 2013, 60 percent of pedestrians walk while texting, emailing, talking on the phone, or listening to music despite 70 percent considering the behavior to be dangerous.  Although reports of injuries to distracted pedestrians treated at hospital emergency rooms have more than quadrupled in the past few years, like drivers, pedestrians continue to engage in this dangerous behavior; they have the approach "it won't happen to me."
Are we underscoring this growing problem?  Several states – Arkansas, Illinois, and New York, to name a few – have made attempts to enact distracted walking bills, but to no avail.  Delaware opted for a public education campaign, placing decals on crosswalks and sidewalks at busy intersections urging pedestrians to "Look up."  Philadelphia and New Jersey are looking at similar safety campaigns.
Multi-tasking pedestrians are a growing problem, but you can help by applying many of the same tips used to prevent distracted drivers.
Put the phone away and/or silence the ringer to eliminate the temptation to use it while walking.
If you do need to make a call or send a text, stop walking and stand away from traffic.
If need directions, stop to check a map.
Keep the volume of music low enough to hear passing traffic or turn off music while walking.
Parents don't forget to discuss pedestrian safety with your children especially during the summer months when kids are outside with more free time to catch up with friends.
Mark Bello has thirty-six years experience as a trial lawyer and fourteen years as an underwriter and situational analyst in the lawsuit funding industry. He is the owner and founder of Lawsuit Financial Corporation which helps provide cash flow solutions and consulting when necessities of life litigation funding is needed by a plaintiff involved in pending, personal injury, litigation. Bello is a Justice Pac member of the American Association for Justice, Sustaining and Justice Pac member of the Michigan Association for Justice, Member of Public Justice, Public Citizen, the American Bar Association, the State Bar of Michigan and the Injury Board.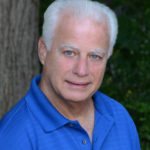 Experienced attorney, lawsuit funding expert, certified civil mediator, and award-winning author of the Zachary Blake Legal Thriller Series. The series features super-trial lawyer Zachary Blake handling "ripped from the headlines" legal and political issues of the day. The series currently consists of Betrayal of Faith, Betrayal of Justice, Betrayal in Blue, Betrayal in Black, and Betrayal High, with a sixth Zachary Blake novel due out later this year. To learn more about these topical social justice legal thrillers. please visit markmbello.com. Mark is a member of the State Bar of Michigan, a sustaining member of the Michigan Association for Justice, and a member of the American Association for Justice.