More and more shoppers are leaving their fingers to the shopping and UPS, Federal Express, and the USPS trucks are out in full force delivering packages. Unfortunately, the convenience of online shopping and home delivery also provides opportunities for "porch pirates". These "Grinches" look for opportunities by following delivery trucks or simply driving through neighborhoods in attempts to score delivered packages left on porches. These crimes usually occur during daytime hours when many people are not at home. Additionally, some thieves are posing as delivery men, as recently discovered by a Houston family.
On the evening of November 22, a man posed as a UPS delivery driver — clad in a UPS jacket and brown baseball cap, and carrying a package. On the home's surveillance camera he is seen approaching the door. Police said the man rang the doorbell, claiming he needed a signature for the package. After the homeowner opened the door, the man forced his way into the home. Moments after, three others carrying guns and wearing hoodies or masks entered the home, assaulting the homeowner with a pistol. At some point during the struggle, a shot was fired, though no one was struck, police said. The suspects stole several pieces of jewelry and collectible firearms before fleeing the scene. Later, the man was taken to a local hospital for severe neck and head injuries. Two women and two small children inside the home were able to lock themselves in closets to stay safe, according to police. An investigation is ongoing.
Police and security experts nationwide are reminding homeowners to take a few extra steps when placing online orders to avoid becoming a victim of "porch piracy."
Have your package delivered to someone who can receive it in person. If allowed, have packages delivered to your work place.
Ask neighbors who are home during the day to watch for deliveries.
If shopping with a large retailer, request to pick up your order at a local store branch.
Request that the shipper holds the package at their facility for pickup or use UPS mailbox services.
Provide delivery instructions so packages are left out of sight from the street.
When sending packages, take them to a post office or other shipping facility rather than leaving them outside your home for pickup.
If you have home security cameras, make sure potential thieves know they're there, and if you have a doorbell camera, use it.
Sign up for email notifications from FedEx, UPS, the USPS, and businesses like Amazon to track your package. Track and schedule deliveries with UPS My Choice app, which provides email or text alerts on the delivery status and time frame for the delivery. Shipments also can be routed to a local UPS Access Point location if the consumer prefers to pick up the parcel at a nearby neighborhood UPS Store or other participating retailer. Amazon has installed package lockers at 24-hour businesses such as 7-Eleven convenience stores. When customers request that their Amazon purchases be delivered to the locker, they will receive an emailed code that is used to unlock the door and retrieve their merchandise.
Additionally, authorities caution homeowners not to open the door if they don't recognize their regular delivery person. Always ask for identity, including a photo I.D. and look for a delivery truck and handheld computer. Consumers can also direct that the parcel be left at the door without a signature required. Residents do not have to sign for a delivery unless they specifically ordered that the delivery be made with 'signature required.'
With these package safety tips, you can ensure you will receive your holiday packages safely and securely without worry this holiday season!
Mark Bello is the CEO and General Counsel of Lawsuit Financial Corporation, a pro-justice lawsuit funding company.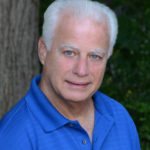 Experienced attorney, lawsuit funding expert, certified civil mediator, and award-winning author of the Zachary Blake Legal Thriller Series. The series features super-trial lawyer Zachary Blake handling "ripped from the headlines" legal and political issues of the day. The series currently consists of Betrayal of Faith, Betrayal of Justice, Betrayal in Blue, Betrayal in Black, and Betrayal High, with a sixth Zachary Blake novel due out later this year. To learn more about these topical social justice legal thrillers. please visit markmbello.com. Mark is a member of the State Bar of Michigan, a sustaining member of the Michigan Association for Justice, and a member of the American Association for Justice.