It is the season when thousands of colleges are set up and prepared to host tomorrow's leaders; a time when students are anxious to explore their independence.  With so much anticipation and excitement, personal safety can easily be overlooked.  Students may believe they are protected because they are surrounded by their peers and feel relatively insulated in their own "community" – the college campus.
Even though a college campus may seem like a safe haven, crime can, and does exist.  As they pack their bags, here are a few campus safety tips that can help eliminate many of the risks students could potentially face.
Be aware of your surroundings.  Know all of the routes around campus.  Walk with confidence; head up and notice everything around you.  Look into a stranger's face and take note of distinguishing features.  Notice when a vehicle slows down suspiciously and pay attention to the license plate.  Be aware of anyone loitering or hanging around campus, your dorm, vehicle, etc.
Lock all doors and windows.  When leaving your dorm or apartment, make sure that all doors and windows are locked, including the main building entry and exits.  Never prop doors open.  Do not loan your keys to anyone.
Learn the school's security procedures.  Many schools send automatic text alerts to students should an unusual situation arise on campus. Be sure you sign up for these alerts.
Plan ahead when going out alone.  Whether a social event or studying at the campus library, let someone know your plans.  Arm yourself with mace or pepper spray, or carry a personal alarm on your key chain.
Avoid going out alone at night.  If you do go out alone, let someone one know your plans.  Travel on well-lit and well-traveled streets and avoid potentially unsafe shortcuts. Make sure you have emergency cab/bus fare.
Equip your cell phone with emergency phone numbers.  Program important phone numbers (campus security, police, etc.) in your cell for emergencies.  Put the word "ICE" in your cell phone with a parent or guardian number programmed.  The authorities know to look for this code in case an emergency occurs and they need to get in touch with a relative.  Make sure your cell phone is fully charged before going out.
Never abandon your laptop.  Do not leave your laptop alone – anywhere, not even the library, study rooms or lounges. It only takes a few moments for someone to walk by and swipe it. If you must leave it temporarily, invest in a laptop lock to act as a deterrent.
Always trust your instincts.  Trust your intuition; if something seems "off," it probably is.  Call the police or campus security if something doesn't seem "right."
Don't carry too much money or wear expensive jewelry.  Make copies of important papers, credit cards, ID card, driver's license, and insurance cards and keep in a safe place in case you need to report a lost or stolen document or credit card.  Never go to the ATM at night.
Watch your drink.  Do not accept drinks (alcoholic or otherwise) from others.  Alcohol is the #1 date rape drug.
When dating, meet at a populated location.  Choose a public location; never meet in a dorm room or apartment.
Check around your vehicle as you approach it.  Check under your vehicle and others around you.
Practice Internet safety.  Use caution when posting personal information on social networking sites such as Facebook and Twitter.  Avoid becoming friends with people you don't know and don't post where you are going.
Make it a practice to call home once a week.  Let your parents know what you plan for the week, dates, social events, etc.  It is just another safety measure to give them peace of mind.
Being armed with basic safety awareness can significantly reduce their vulnerability and allow them to go confidently and ready for one of the most exciting ventures of their lives.
Mark Bello is the CEO and General Counsel of Lawsuit Financial Corporation, a pro-justice lawsuit funding company.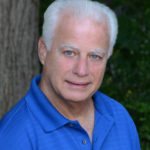 Experienced attorney, lawsuit funding expert, certified civil mediator, and award-winning author of the Zachary Blake Legal Thriller Series. The series features super-trial lawyer Zachary Blake handling "ripped from the headlines" legal and political issues of the day. The series currently consists of Betrayal of Faith, Betrayal of Justice, Betrayal in Blue, Betrayal in Black, and Betrayal High, with a sixth Zachary Blake novel due out later this year. To learn more about these topical social justice legal thrillers. please visit markmbello.com. Mark is a member of the State Bar of Michigan, a sustaining member of the Michigan Association for Justice, and a member of the American Association for Justice.