According to the American Academy of Pediatrics, choking is one of the leading causes of death in children under the age of three. On average, a child will die every 5 days in the U.S. from choking on food. Foods like hot dogs, grapes, popcorn, and nuts can easily become lodged in a young child's throat or lungs. The risk of choking depends on the shape, size and consistency of the item, along with the developmental and behavioral capabilities of the child.
As a family birthday celebration was drawing to an end, a two-year-old burst into the living room, her eyes bulging. She couldn't breathe. There was nothing in the child's mouth, but, presumably lodged deep in her windpipe was a piece of popcorn cutting off her air. The toddler's father began CPR, until paramedics arrived.
At the hospital, doctors were able to resuscitate the little girl but said she had suffered severe, irreparable brain damage. After two months on a ventilator with little improvement, doctors felt the only thing keeping the child's heart and lungs functioning was the ventilator and medications. They said all clinical tests were consistent with brain death, but wanted to perform an apnea test to be certain. This meant removing the ventilator briefly to see if the child's brain would tell her body to breathe on its own. She would still receive oxygen during that time. Her parents refused to allow the test and sued the hospital. The court ruled against the couple, but allowed them to pay a $30,000 bond that blocked the hospital from conducting the test while the family appealed to the Virginia Supreme Court. Before the case could settle, the child's health deteriorated, and after her kidneys failed, she passed away. All this was caused by a piece of popcorn.
Tragically, this toddler is not the first child to choke on a piece of popcorn, but with greater awareness, hopefully she can be the last. To minimize choking hazards in small children, the American Pediatric Association recommends the following precautions:
Properly time the introduction of solid foods. Introducing your baby to solid foods before he or she has the motor skills to swallow them can lead to infant choking. Wait until your baby is at least 4 months old to introduce pureed solid foods.
Don't offer high-risk foods. Don't give babies or young children hot dogs, grapes, chunks of meat or cheese, raw vegetables, or fruit chunks unless cut up into small, chewable pieces. Cutting hotdogs lengthwise and grapes in quarters changes the dangerous round shape that can block a young child's throat. Don't give them hard foods, such as seeds, nuts, popcorn and hard candy that can't be changed to make them safe options. Other high-risk foods include peanut butter, marshmallows and chewing gum.
Supervise meal time. Never let small children walk, run, play, or lie down while eating. Remind your child to chew and swallow his or her food before talking.
Carefully read labels and evaluate toys. Check for choking hazard labels and small parts. Look for age guidelines when buying toys and regularly examine toys to make sure they're in good condition.
Keep hazardous objects out of reach. Common household items that might pose a choking hazard include coins, button batteries, die, and pen caps.
Learn first aid for choking and cardiopulmonary resuscitation (CPR) in the event a choking episode occurs.
Lawsuit Financial encourages its readers to share the dangers popcorn poses to young children, as well as these precautions to minimize choking hazards. It may save a life!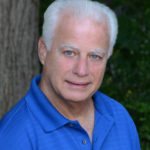 Experienced attorney, lawsuit funding expert, certified civil mediator, and award-winning author of the Zachary Blake Legal Thriller Series. The series features super-trial lawyer Zachary Blake handling "ripped from the headlines" legal and political issues of the day. The series currently consists of Betrayal of Faith, Betrayal of Justice, Betrayal in Blue, Betrayal in Black, and Betrayal High, with a sixth Zachary Blake novel due out later this year. To learn more about these topical social justice legal thrillers. please visit markmbello.com. Mark is a member of the State Bar of Michigan, a sustaining member of the Michigan Association for Justice, and a member of the American Association for Justice.