A web of misfortunate continues to loom over the Broadway production of "Spider-Man: Turn Off the Dark. In early November, I wrote about the risks to the stunt actors in this production and safety concerns that have been looming over it for months. A fourth serious accident came Monday night when a stunt double playing Spider-Man plunged about thirty feet into the stage pit, despite a safety harness that should have prevented the fall. The accident occurred after the show was already stopped five times, mostly to fix technical problems.
Although the actor suffered multiple broken ribs and substantial bleeding, he avoided neck and spine injuries. A family member believes that his excellent physical condition and the fact that he landed on his feet, saved this actors life. It was reported that he will make a full and complete recovery. It is unclear what caused this latest accident. Camera footage shows a cable snapping, but investigations are underway to determine if it was due to a technical or human error; the actors are required to securely fasten their harness prior to every stunt.
The $65 million dollar production has already been pushed back four times since early 2010. The first preview scheduled in November did not go well placing the production under investigation by OSHA. The musical was halted five times because of technical glitches and one actress was hit in the head by a rope and suffered a concussion, keeping her out of rehearsals for two weeks.
Accidents during theatrical performances are not uncommon – in 1999, a flying box carrying two actors crashed to the stage during a performance of the musical "Aida;" in 2004, an actress fell through a trap door during a rehearsal of "Fiddler on the Roof;" and in 2005, a leading actress in "Wicked" fell through a trap door and cracked a rib. But, now some Broadway actors have expressed concern about the safety of the "Spider-Man" cast and crew, given that they are performing acrobatic stunt work that needs to be repeated eight times a week, some of it unprecedented on a stage. Is the production team of "Spider-Man" going too far? Are they putting heart-stopping stunts ahead of actor safety? The musical has thirty-eight separate moves in which actors are put in harnesses to go up in the air. That is thirty-eight opportunities for serious injuries or death; some to the audience due to a few of the aerial stunts.
Once again, new safety measures have been implemented and the curtain is scheduled to go up less than a week after this latest accident. The state Department of Labor said it is satisfied the producers have made the necessary adjustments, including a requirement that a second person ensure that the harnesses used by performers during the show's high-flying stunts have been put on properly. Will this be enough to keep the "Spider-Man" cast and crew safe? Audiences are torn between wanting to see the show and not wanting to see someone literally fall from the air right before their eyes. Musical theater is supposed to be for fun and entertainment, not a leading cause of death.
Mark Bello has thirty-three years experience as a trial lawyer and twelve years as an underwriter and situational analyst in the lawsuit funding industry. He is the owner and founder of Lawsuit Financial Corporation which helps provide legal finance cash flow solutions and consulting when necessities of life litigation funding is needed by plaintiffs involved in pending, personal injury litigation. Bello is a Justice Pac member of the American Association for Justice, Sustaining and Justice Pac member of the Michigan Association for Justice, Business Associate of the Florida, Tennessee, and Colorado Associations for Justice, a member of the American Bar Association as well as their ABA Advisory Committee, the State Bar of Michigan and the Injury Board.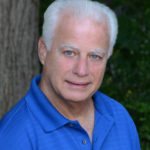 Experienced attorney, lawsuit funding expert, certified civil mediator, and award-winning author of the Zachary Blake Legal Thriller Series. The series features super-trial lawyer Zachary Blake handling "ripped from the headlines" legal and political issues of the day. The series currently consists of Betrayal of Faith, Betrayal of Justice, Betrayal in Blue, Betrayal in Black, and Betrayal High, with a sixth Zachary Blake novel due out later this year. To learn more about these topical social justice legal thrillers. please visit markmbello.com. Mark is a member of the State Bar of Michigan, a sustaining member of the Michigan Association for Justice, and a member of the American Association for Justice.