A mechanic was fatally injured on-the-job while performing a routine task he had performed on a daily basis. The man was pumping gas from one truck to another when his clothes were snagged by the truck's power takeoff (PTO) shaft, pulling him right through. He was pulled through a spinning blade, completely severing his arm from his body. He also suffered massive head trauma and a lacerated liver. The mechanic was flown to an area hospital where he died twelve hours later. There are many unanswered questions, including why the man was under the truck. The owner of the trucking company said there was no reason for the man to be under the vehicle near the spinning shaft. Was there a problem with the operation of the PTO in which the mechanic was trying to investigate or repair? The accident is being investigated.
PTOs can be deadly! There are several ways to reduce the risk of a PTO injury or death. Before trying to repair a PTO, it is important to employ the highest safety measures, including educating ant training employees. These safety practices can prevent PTO entanglements.
Make sure the shaft is shielded.
Regularly test and maintain the guards and shields to make sure they are not stuck to the shaft.
Keep a safe distance from the PTO when in operation.
Always pay attention to what is happening. Most PTO victims were caught by surprise.
If something goes wrong or when stopping the machinery for any reason, take the PTO out of gear, stop the engine and set the brake, and wait for all movement to cease before attempting to clear any blockage. NEVER try to clear blockages from a PTO-driven machine while it is moving.
· Do not wear loose-fitting clothing which could become entangled in moving parts.
Is this another case of an employer failing to provide a safe workplace and working conditions that don't pose a risk of serious injury or death? Were current training and safety procedures in place? No matter the state of the economy, employers must never scrimp on safety; workplace safety should be a primary and on-going concern. The loss of a single worker is one too many. Why must many employers wait to mourn the loss of a valuable employee, someone's husband, father or son, before they take action to improve working conditions?
Visit the U.S. Department of Labor's Occupational Safety & Health Administration (OSHA) website for more information on workplace safety.
Mark Bello has thirty-three years experience as a trial lawyer and twelve years as an underwriter and situational analyst in the lawsuit funding industry. He is the owner and founder of Lawsuit Financial Corporation which helps provide legal finance cash flow solutions and consulting when necessities of life litigation funding is needed by plaintiffs involved in pending, personal injury litigation. Bello is a Justice Pac member of the American Association for Justice, Sustaining and Justice Pac member of the Michigan Association for Justice, Business Associate of the Florida, Tennessee, and Colorado Associations for Justice, a member of the American Bar Association as well as their ABA Advisory Committee, the State Bar of Michigan and the Injury Board.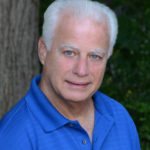 Experienced attorney, lawsuit funding expert, certified civil mediator, and award-winning author of the Zachary Blake Legal Thriller Series. The series features super-trial lawyer Zachary Blake handling "ripped from the headlines" legal and political issues of the day. The series currently consists of Betrayal of Faith, Betrayal of Justice, Betrayal in Blue, Betrayal in Black, and Betrayal High, with a sixth Zachary Blake novel due out later this year. To learn more about these topical social justice legal thrillers. please visit markmbello.com. Mark is a member of the State Bar of Michigan, a sustaining member of the Michigan Association for Justice, and a member of the American Association for Justice.