A building under construction partially collapsed in downtown Oakland, CA, burying workers under wet concrete and debris.
Workers were pouring concrete when the second floor fell out from under them, according to the Oakland Fire Department. Some workers fell 10 – 15 feet into wet cement, while others were left hanging from scaffolding. Workers at the scene immediately put up a ladder and began placing pieces of plywood on the wet cement in an attempt to aid their trapped colleagues. While as many as 20 people fell from scaffolding, only about a dozen were taken to a nearby hospital. Fortunately, no one suffered serious injuries.
Cal-OSHA and a city engineer are investigating the cause of the accident but a safety inspector said that it appeared the poles supporting a platform had collapsed.
According to records from the Department of Labor, the concrete contractor has been cited for five safety violations in the past five years. Two of those violations involved accidents; the company was fined $8,655 for those violations, which were related to unsafe work conditions and the company's injury prevention program. One violation was listed as "serious" and involved protocols that should have been in place to protect workers from being impaled by steel or other materials. The building contractor has also been cited six times in the past five years for violations relating to safety conditions and permitting, according to federal inspection reports.
Falls are the top cause of construction fatalities and account for one-third of on-the-job injury deaths in the industry. Each year in the U.S. more than 200 construction workers are killed and over 10,000 are seriously injured by falls, according to OSHA. There are a number of factors involved in falls, including unstable footing, failure to use protective equipment, and human error. Injuries are often caused by negligence on the part of the employer, as well.
Contractors and workers alike know the hazards posed by falls, yet the danger continues to rise. To minimize the risks:
Fall prevention should start at the design phase of the project. For example, specify that all stairways be delivered to the site with guardrails attached and require pre-installed anchor points on structural steel and pre-cast concrete. Use guardrails, fall arrest systems, safety nets and restraint systems.
Assign safety responsibilities and designate someone at each construction site who can identify hazards and can take prompt corrective measures to eliminate them.
Determine how the job will be accomplished, what tasks will be involved, and what safety equipment and tools are needed on site.
Conduct regular inspections. Look for potential fall hazards prior to each project and during daily walk-arounds.
Communicate expectations early and often.
Provide documentation to show workers have been trained in proper set-up and use of the safety equipment, hazard recognition, and safe use of all fall protection systems.
Be mindful that fall-protection needs are likely to change throughout the course of a project.
Although OSHA requires employers to create a safe work site, employees should take personal responsibility too.
Check Your Equipment. Inspect the webbing and the belt of the harness; make sure there are no tears or cuts. Inspect the metal hardware and clasp hooks. The hardware should not be broken, bent, or cracked.
Know how to properly wear the on safety harness. It should fit snugly around the chest and legs to support you should you fall.
When using a safety belt, fasten it firmly around your waist.
For additional information regarding construction site safety, visit OSHA.
Mark Bello has practiced law for 40 years. He is currently the CEO and General Counsel of Lawsuit Financial Corporation, a pro-justice lawsuit funding company, and the author of the legal thriller "Betrayal of Faith" available on major online book store sites.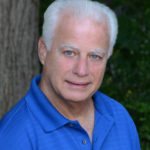 Experienced attorney, lawsuit funding expert, certified civil mediator, and award-winning author of the Zachary Blake Legal Thriller Series. The series features super-trial lawyer Zachary Blake handling "ripped from the headlines" legal and political issues of the day. The series currently consists of Betrayal of Faith, Betrayal of Justice, Betrayal in Blue, Betrayal in Black, and Betrayal High, with a sixth Zachary Blake novel due out later this year. To learn more about these topical social justice legal thrillers. please visit markmbello.com. Mark is a member of the State Bar of Michigan, a sustaining member of the Michigan Association for Justice, and a member of the American Association for Justice.