The first week of National Safety Month is "Stand Up to Falls." It is a time to help Americans prevent injuries and accidental deaths by calling attention to common safety and health risks, both at home and at work.
Falls in the home are a leading cause of injury-related death in the U.S., second only to poisoning.
Falls in the home most often occur in the bathroom and are the most common cause of traumatic brain injuries, including concussions. According to the CDC, approximately 235,000 people over age 15 visit the emergency room each year due to a bathroom related-injury. Older adults are especially susceptible; 25 percent of people 65 years or older fall each year.
Make your home safer by starting at the source.
Remove tripping hazards such as electrical cords and throw rugs.
Keep stairs and walkways clutter-free.
Wipe up spills and pick up dropped objects immediately.
Keep cabinet drawers closed when not in use.
Use handrails in stairways and grab bars in the bathroom.
Report or repair broken stairs or loose stair coverings.
Apply non-skid floor coatings and slip-resistant mats where falls are likely, such as in the bathroom and on stairs.
Wear proper footwear.
Provide adequate lighting inside and outside the home.
Refrain from distracted walking.
Don't carry more than you can handle—large loads can obstruct your vision and affect your balance
Store frequently used items where they are easy to reach to avoid needing a ladder.
Falls continue to be the construction industry's leading cause of death.
Each year, hundreds of workers die and thousands more suffer catastrophic, debilitating injuries due to falls from ladders, scaffolds, and roofs. Yet, despite the statistics, the absence of proper fall protection remains the violation cited most frequently by federal safety inspectors.
OSHA recommends this 3-step process to prevent construction-related falls:
Plan ahead to get the job done safely. When working from heights, employers must plan projects to ensure that the job is done safely. Begin by deciding how the job will be done, what tasks will be involved, and what safety equipment may be needed to complete each task.
Provide the right equipment. Workers who are 6 feet or more above lower levels are at risk for serious injury or death if they should fall. To protect them, employers must provide fall protection and the right equipment for the job, including the right kinds of ladders, scaffolds, and safety gear.
Train everyone to use the equipment safely. Every worker should be trained on proper set-up and safe use of equipment they use. Employers must train workers in recognizing hazards on the job.
The agency offers a number of educational materials on their website, including fall prevention wallet cards, posters, and fact sheets.
Visit the National Safety Month website for more information on safety and accident prevention around your home and in the workplace.
Mark Bello has practiced law for 40 years. He is currently the CEO and General Counsel of Lawsuit Financial Corporation, a pro-justice lawsuit funding company, and the author of the legal thriller "Betrayal of Faith" available on major online book store sites.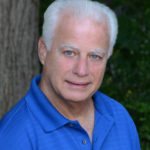 Experienced attorney, lawsuit funding expert, certified civil mediator, and award-winning author of the Zachary Blake Legal Thriller Series. The series features super-trial lawyer Zachary Blake handling "ripped from the headlines" legal and political issues of the day. The series currently consists of Betrayal of Faith, Betrayal of Justice, Betrayal in Blue, Betrayal in Black, and Betrayal High, with a sixth Zachary Blake novel due out later this year. To learn more about these topical social justice legal thrillers. please visit markmbello.com. Mark is a member of the State Bar of Michigan, a sustaining member of the Michigan Association for Justice, and a member of the American Association for Justice.