Part of the allure of going to movies at the theatre is to see big explosions, high-speed chases, and high-flying aerial tricks on the big screen. Movie makers try to create scenes that are as realistic as possible, but at what cost? Stuntmen are required to put in long hours of training and preparation to execute stunts; they try to do so as safely as possible. Still, many dangerous stunts have ended in injury or death — even when being performed by the most skilled and highly trained professionals. Sometimes, an injury can happen to someone on-set that is not actually performing the stunt, as was the case recently on the set of Transformers 3.
Filming of Transformers 3 was taking place in Chicago. A young woman with a dream of being an actor was working on set as an extra. She was driving her car while a stunt was being filmed. A cable under tension snapped, whipped through her windshield and hit her in the head. The vehicle continued moving for about a mile, repeatedly crashing into a concrete barrier as it rolled. The 24-year-old is in a medically-induced coma recovering from brain surgery, but is said to be doing better. The movie is heavy on stunt work; there are numerous explosions and cars flying around the set. It was not uncommon for the director to frequently stress the importance of safety, which he had done as recently as 10 minutes before the accident occurred. Production was halted until further notice.
Transformers 3 is not the only movie filming recently to suffer from an on-set accident. A stuntman working on Harry Potter and the Deathly Hallows is paralyzed from a stunt that went wrong earlier this year. In a scene involving a controlled explosion, he was performing one of the most dangerous stunts in the business known as a "Jerk Back"; unfortunately, the harness he was attached to malfunctioned, pulling him back too far and causing him to hit the ground rather than the safety mats. Doctors operated to reposition the vertebrae in his neck hoping to restore movement, but were unsuccessful. The progmosis is grim; doctors say that he will never walk again. The accident did not halt production. A lawsuit is expected.
One of the most infamous movie stunts to go horribly wrong was the tragedy that occurred during the 1983 filming of The Twilight Zone. A helicopter, being flown without taking the proper safety precautions, took the lives of three cast members — and it was all caught on tape. The video shows an explosion, with the tail rotor of a chopper flying at a dangerously low 25 feet, causing it to spin out of control and decapitate one adult and two child actors. This horrific accident led to changes in the regulations regarding child actors. It was also the subject of a long lawsuit.
The increase in stunt-related injuries and fatalities is a major concern among actors' unions. Most injuries or fatalities are associated with high-speed car chases, helicopter scenes, fires and explosions, blank ammunition, and falls. Statistics show the fatality rate is higher than in law enforcement, road construction, and mining. Why the increase? Two reasons- the trend towards realistic action scenes and the increased use of special effects. Ten years ago, these scenes were simulated; today they are usually shot live, with stunt people or actors who do their own stunts.
After the fatalities on the set of the Twilight Zone, the Industry Wide Labor Management Safety Committee was formed to develop safety bulletins for stunts. However, as you can see from the media reports, the number of injuries and fatalities seem to be increasing.
Carrying out a stunt safely must start with the script. Each action sequence needs to be evaluated independently and qualified experts need to assess the risks; if the risks are too high, due consideration should be given to modifying the stunt. Once the stunt is determined, procedures need to be in place such as who will perform the stunt, what training is needed, risk and injury factors to the stuntman, other actors, and crew, and nature of the injuries. Key questions should be: Is the stunt worth the risk? Can the stunt be modified or simulated effectively? No matter the risk factors, professional stunt people should always perform all stunts; they are trained professionals. Every stunt should have a list of precautions, but here are a few general guidelines.
1. There should be adequate access to emergency medical care, fire protection, etc.
2. Safety procedures should be in writing and discussed with all involved, including crew, in advance of stunts being performed.
3. Before hiring, all actors and extras should be aware that a stunt sequence will be performed by trained professionals.
4. All stunts should be rehearsed in a "dry run" without the risks.
5. Only the essential personnel should be in the area where the stunt is being performed.
6. Children should not be permitted to perform stunts or be in the area where the stunt is being performed.
7. There should be the absolute minimum number of repetitions of the stunt to avoid tiring the stunt performer.
With more and more movies being filmed outside of Hollywood, the film industry cannot address this dangerous issue enough. Performer safety should be a number one priority. If that means using simulations, then so be it. If you will be on a film set as an actor or extra, be cautious. There is a lot of equipment, and sometimes things can move quite fast. Listen closely to directions given — on and off the set.
Mark Bello has thirty-three years experience as a trial lawyer and twelve years as an underwriter and situational analyst in the lawsuit funding industry. He is the owner and founder of Lawsuit Financial Corporation which helps provide legal finance cash flow solutions and consulting when necessities of life litigation funding is needed by a personal injury plaintiff involved in pending litigation. Bello is a Justice Pac member of the American Association for Justice, Sustaining and Justice Pac member of the Michigan Association for Justice, Business Associate of the Florida, Tennessee, and Colorado Associations for Justice, a member of the American Bar Association, the State Bar of Michigan and the Injury Board.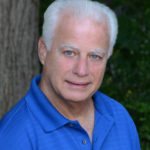 Experienced attorney, lawsuit funding expert, certified civil mediator, and award-winning author of the Zachary Blake Legal Thriller Series. The series features super-trial lawyer Zachary Blake handling "ripped from the headlines" legal and political issues of the day. The series currently consists of Betrayal of Faith, Betrayal of Justice, Betrayal in Blue, Betrayal in Black, and Betrayal High, with a sixth Zachary Blake novel due out later this year. To learn more about these topical social justice legal thrillers. please visit markmbello.com. Mark is a member of the State Bar of Michigan, a sustaining member of the Michigan Association for Justice, and a member of the American Association for Justice.