Florida, like most States, requires businesses to carry worker's compensation; this is, usually, a no-fault system of compensation When an employee is injured on the job, regardless of fault, workers compensation policies are supposed to ensure prompt payments covering medical costs and lost wages. The trade-off is that the injured employee may not institute a civil lawsuit for pain and suffering damages; he/she is limited to workers compensation (usually, medical expenses and wage loss payments) benefits, only. This helps compensate workers in an administrative law format, without the need our civil justice/court system.
Florida law (and the law in many other States) gives employers near-ironclad protection, from civil lawsuits for pain and suffering, resulting from on-the-job injuries and/or fatalities. Many believe the system is heavily pro-business or conversely, anti-labor. If recovery is drastically limited by the workers compensation system, what is an industry's incentive to make the workplace as safe as possible? Standardized payments hold down liability and insurance costs, but every case is different. Shouldn't catastrophic injury or death warrant a fair trial by a jury of one's peers and a chance for fair compensation?
In work-related accidents that lead to the death of an employee, cumulative wage payments are capped at $150,000, plus up to $7,500 to cover funeral expenses. Does that represent reasonable value for the loss of someone's husband, child, father, mother? Can our legal system possibly devalue life to such a significant degree? Why do State legislators, the insurance industry, and "big business" constantly look to sweep safety under the rug to save money? Shouldn't these businesses be protecting its workers and the public without any additional incentive to do so?
Central Florida may be the Amusement park industry capital of the world. Two of its most-popular park operations are faced with the prospect of potentially ugly lawsuits stemming from employee deaths. Walt Disney World is being sued by the mother of a monorail driver killed in a train collision in July 2009; Disney was cited with a "serious" safety violation and multiple monorail-policy lapses. The husband of the killer-whale trainer who drowned last February at Sea World has hired a lawyer, but has not, as yet, filed suit. The potential lawsuit gained ammunition, last month, when the U.S. Occupational Safety and Health Administration cited Sea World with three workplace-safety violations, after conducting a six-month investigation. The violations were deemed "willful" by OSHA— its most severe category, reserved for businesses that OSHA believes demonstrates an intentional disregard for worker safety. The agency said Sea World routinely exposed its trainers to the threat of attacks from killer whales without adequate safeguards in place. Sea World is contesting these findings. The Disney lawsuit could take months or years to work its way through the courts. In the meantime, to its credit, Disney has made changes to increase monorail safety. The company will hire controllers to oversee traffic, focusing solely on watching the trains.
We continuously see examples of employers in the entertainment industry failing to adequately protect their workers, whether at a theme parks or on a film set. We have seen fatalities as a result. Many employees hold dangerous positions – working on scaffolding or performing stunts, but it is up to the corporation to put safety as the highest priority. They should regularly review operations and procedures, and always look for ways to upgrade and enhance safety. Thorough training for every employee is imperative, including how to handle an emergency. In the event of a failure, every second can make the difference between life and death.
Mark Bello has thirty-three years experience as a trial lawyer and twelve years as an underwriter and situational analyst in the lawsuit funding industry. He is the owner and founder of Lawsuit Financial Corporation which helps provide legal finance cash flow solutions and consulting when necessities of life litigation funding is needed by personal injury victims who are pursuing litigation. Bello is a Justice Pac member of the American Association for Justice, Sustaining and Justice Pac member of the Michigan Association for Justice, Business Associate of the Florida, Tennessee, and Colorado Associations for Justice, a member of the American Bar Association, the State Bar of Michigan and the Injury Board.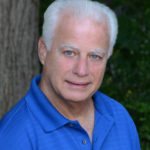 Experienced attorney, lawsuit funding expert, certified civil mediator, and award-winning author of the Zachary Blake Legal Thriller Series. The series features super-trial lawyer Zachary Blake handling "ripped from the headlines" legal and political issues of the day. The series currently consists of Betrayal of Faith, Betrayal of Justice, Betrayal in Blue, Betrayal in Black, and Betrayal High, with a sixth Zachary Blake novel due out later this year. To learn more about these topical social justice legal thrillers. please visit markmbello.com. Mark is a member of the State Bar of Michigan, a sustaining member of the Michigan Association for Justice, and a member of the American Association for Justice.