Although laws exists that ban texting while driving, and public service campaigns constantly promote safety concerns, auto accidents caused by distracted drivers have increased significantly over the last few years.
Reports show that many Americans still admit to texting while driving, as well as using social media sites and taking selfies, despite current laws. In fact, studies show that increased cell phone use while driving has a direct correlation to 2016 being the deadliest year for motor vehicle accidents in nine years, an increase of 6% over 2015 and a 14%increase over 2014, according to the National Safety Council.
Last year, during "Distracted Driving Awareness Month," I penned "New Technology Will Detect If You Caused A Distracted Driving Accident," which focused on proposed legislation in New York called Evan's Law," named after Evan Lieberman, a 19 year old who was killed in 2011 by a suspected distracted driver. At the time of the crash that killed Evan, New York police could not legally look at an at-fault driver's cell phone to see if they were texting while driving, or otherwise distracted by a cell phone. The driver claimed he fell asleep at the wheel before veering into oncoming traffic, but Evan's dad, Ben, believed there was more to the story. Through a civil lawsuit, he subpoenaed phone records and discovered the driver had sent and received texts just before the crash. The lawsuit settled out of court for an undisclosed amount.
New York Senate Bill S2306, sponsored by Terrence Murphy, R-Westchester, recently moved from the Senate's transportation committee and into its finance committee. New York State Assembly Bill A3955, sponsored by Assistant Assembly Speaker Rep. Felix Ortiz, D-Kings, is currently in the Assembly's transportation committee. If passed, New York would be the first in the nation to allow police departments to use a device called a textalyzer to determine if an accident was caused by a distracted driver.
The textalyzer is a roadside device introduced by Cellebrite, an Israeli technology company that specializes in data extraction. Cellebrite already works with law enforcement throughout the United States on mobile data forensics. The textalyzer would reveal if the phone was in use at the time of the accident, including texts, emails, social media use like Snapchat and Facebook, and other cell phone activity. It would not allow access personal conversations or apps. James Grady, chief executive officer of Cellebrite, said that the textalyzer technology could be brought to market within six to nine months of a distracted driver law passing.
Studies have shown that in-car breathalyzers for previous drunk-driving offenders have curbed drunk-driving deaths by 15 percent. It's time to recognize that distracted driving is a similar impairment, and should equally not be ignored. While the textalyzer won't single-handedly end distracted driving, advocates say it can increase awareness and raise the stakes, just like the breathalyzer and drinking and driving laws did to curb drunk driving.
If New York is successful in this attempt, other states are likely to follow suit. Lawsuit Financial will be watching. We would like to remind all drivers that no call, text, Snapchat, selfie, Instagram or social media post is worth a life. Please, drive safe.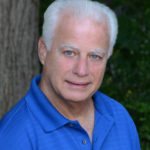 Experienced attorney, lawsuit funding expert, certified civil mediator, and award-winning author of the Zachary Blake Legal Thriller Series. The series features super-trial lawyer Zachary Blake handling "ripped from the headlines" legal and political issues of the day. The series currently consists of Betrayal of Faith, Betrayal of Justice, Betrayal in Blue, Betrayal in Black, and Betrayal High, with a sixth Zachary Blake novel due out later this year. To learn more about these topical social justice legal thrillers. please visit markmbello.com. Mark is a member of the State Bar of Michigan, a sustaining member of the Michigan Association for Justice, and a member of the American Association for Justice.